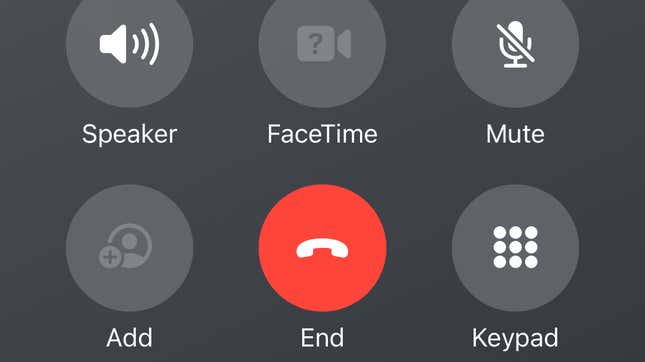 Apple is still struggling to find a good place to move its "End Call" button on the upcoming iOS 17. After shoving the button to the bottom right of the screen during calls, Apple is now testing putting it center stage, though still surrounded by other apps.

Video Chat - From Sci-Fi to Sci-Fact
With its latest update to the iOS 17 beta, the big red "End" button has made its nest in the center screen, now surrounded by Audio, FaceTime, Mute, Add (People), and Keypad over its head like a rainbow, or a hat.
There was a fair bit of negativity surrounding Apple moving the "End Call" button to the bottom right of the screen during phone conversations. Most users' muscle memory is tied to pressing down in the middle of the phone to hang up on annoying scam calls (which do seem to be the only time anybody wants to hear my voice instead of email me these days).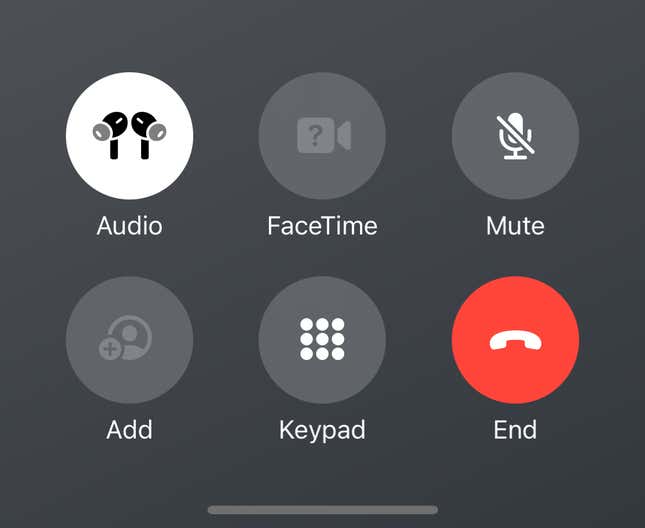 The iOS 17 beta 6 doesn't make many radical changes to the upcoming operating system, meaning Apple may be settling on big additions before its anticipated release this September. Apple is expected to share more details on its iPhone 17 and Apple Watch Series 9 lineups sometime next month.
This latest move still isn't ideal for those used to the red hangup button hanging free in a blank void. It's not hard to imagine how some clumsy thumbs might end up pushing one of the other buttons when trying to hang up. It's easy to imagine users accidentally "FaceTime" button when trying to end a call. Users would be wise to press carefully when taking calls from the toilet.
If Apple was looking for good real estate for that "End Call" button, there's a prominent place at the bottom of the screen where it could sit alone in its comfortable void. But the Cupertino, California company has other things in mind for its call function. The new Contact Posters feature coming to iOS 17 is supposed to show a customized image and text of your choosing when calling up other iPhone users. That feature requires some headroom, as most people selfie puts their mug center-screen. This means the buttons will need to muscle against each other at the bottom of the screen.
Perhaps Apple could give users the option of where they would like to have their buttons appear when taking calls, but that's unlikely considering how restrictive they are on placing widgets and apps on both the lock and main screens.
---
Want more of Gizmodo's consumer electronics picks? Check out our guides to the best phones, best laptops, best cameras, best televisions, best printers, and best tablets. If you want to learn about the next big thing, see our guide to everything we know about the iPhone 15. Click here to save on the best deals of the day, courtesy of our friends at The Inventory.