An Italian site has uploaded six precious pages from the final episode of Lost, and it seems like a lot's changed between now and then. Are they for real? Inside sources say yes. So what's going to happen? Spoilers ahead...
To be fair, we're not 100 percent sure these script pages are for real. For one thing, it's amusing to think that every other line of dialog on this show is peppered with unspoken F-bombs — but that may be the mark of an over-enthusiastic forger. (Call them "F-bombs of subtext.") Still, at the same time, they do have the ring of truth — and spoiler site Dark UFO, which has a pretty good track record, has confirmed them as accurate.
Here are a few of the juiciest pages. If you want to read the rest, head over to Italian site Macchianera.
So what did we learn? Let's enumerate:
First of all, Ben has rejoined Smokey, and is fully his bitch now. (Or is he?)
Smokey has given up on the idea of leaving the Island with the Candidates, and is instead determined to destroy the Island. He'll escape via boat, but the remaining Candidates will all drown. And Smokey needs Desmond's help to pull this off.
G/O Media may get a commission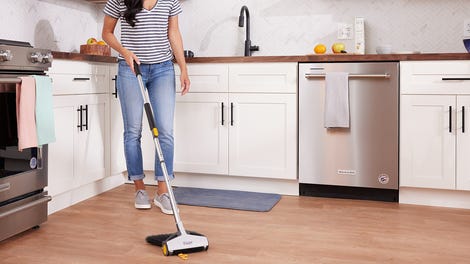 BOGO 50% Off
Flippr - BOGO 50% Off
Sawyer's still alive, and he's not too friendly with Smokey any more — not surprisingly, given the recent double cross.
Sawyer and the other Candidates "ain't candidates any more," Sawyer says. This is news to Smokey — shocking news — and presumably it means that someone's been chosen as the new Jacob by the time the finale rolls around. (Or is Sawyer lying?)
Desmond is no longer down the well — he's been rescued by Bernard and Rose, who are still hiding out with Vincent. They're sticking to their rule of not getting involved in other people's drama, but they made an exception for getting Desmond out of the well.
But when Smokey threatens Bernard and Rose with a painful death, Desmond agrees to go with him and do whatever he wants. Bad move, brotha.
So what do you think? Real or fake?