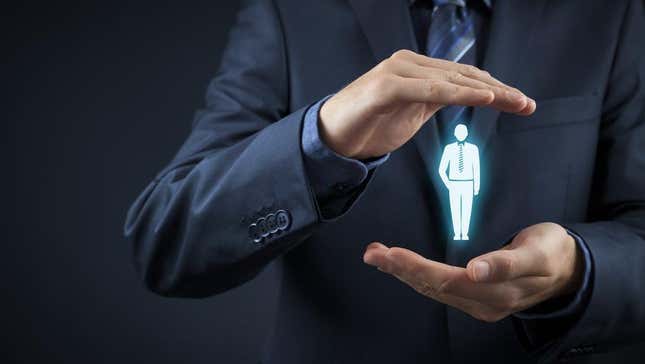 A tech company is under fire for seemingly posting a job listing asking for white candidates only with a note saying not to publish that information. Arthur Grand Technologies reportedly posted an ad on Indeed for a business analyst position with the note "Only Born US Citizens [White] who are local within 60 miles from Dallas, TX. [Don't share with candidates]," Business Insider reported. The job listing has since been taken down.
Google's Antitrust Case Is the Best Thing That Ever Happened to AI
Arthur Grand Technologies is an IT services firm based in Ashburn, Virginia and in a LinkedIn post, the company placed the blame on a former junior employee. In an initial company response, Arthur Grand wrote on LinkedIn, "We conducted an investigation and discovered that a new junior recruiter at our firm was responsible for the offending job posting. We have taken immediate action and terminated their employment for violating our policy," Business Insider reported.
However, the tech company later revised its response to say it was a former employee who had taken it upon themselves to post the listing through their own account, saying the job listing wasn't authorized or posted by the company. Instead, the statement said the former employee had taken a past job listing and added "discriminatory language" before he "reposted it through his own account."
A screenshot of the job listing was shared online and quickly went viral garnering outrage on social media. One person responded to Arthur Grand's LinkedIn post on Reddit, questioning the company's response. "In a different post, they claimed it was a new junior hiring rep who posted it and that that person has been terminated," the person wrote. "I wonder if the junior recruiter was told to make the posting but didn't realize s/he was supposed to remove that part before posting it. In that case, the junior recruiter is just a scapegoat." Another person asked on Reddit if the job was listed by a former employee's account, how was the company able to remove it?"
Other Reddit users called the job listing "illegal and nauseating," while another person tweeted, "Every minority who ever applied for a position with Arthur Grand Technologies and was denied employment needs to lawyer up."
Gizmodo attempted to reach out to Arthur Grand Technologies but the contact page on its website says it "doesn't exist."
A federal law against discrimination of any kind including a person's national origin, race, color, sex, etc. was issued in October 2000 and made it illegal to not hire an employee based on their background. The law introduced the equal opportunity clause that all companies are required to abide by.
Arthur Grand Technologies says it takes its equal opportunity protocols seriously, adding that employees are hired "without regard to race, color, creed, sex, sexual orientation, age, national origin, religion, or non-job-related disability."
Arthur Grand Technologies has reportedly called itself a minority-owned company. "The moment this was brought to our attention, we worked with the job portal to remove this offensive job posting," the company wrote on LinkedIn. They added, "Necessary legal action has been initiated against the job poster."