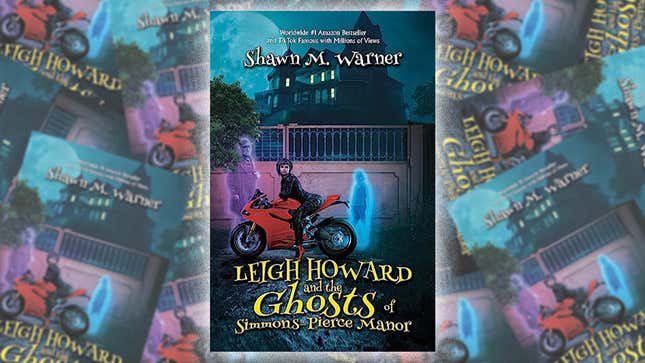 Publishing is brutal. Writing a book is difficult enough, but selling it is another challenge that most authors feel unprepared for. Social media has always been a bit of a crapshoot when it comes to selling anything, but somehow TikTok has amassed a massive cohort of readers and authors who have the power to make any book—even one from a small press by an unknown author—a bestseller.

Mourning the Loss of Addison Rae's Debut Album | The Meme Machine
Shawn M. Warner, the first-time author of Leigh Howard and the Ghosts of Simmons-Pierce Manor, which published in November of 2022 from Black Rose Press in Texas, had the good fortune to go viral on BookTok after a young man filmed him selling his books. Warner politely and happily answered questions, and his earnest nature and grandfatherly demeanor earned him instant fans on the social media site. So many fans, in fact, that his book has jumped to the top of the Amazon bestseller list.

This incredible rise through the lists due to a stray social media post is not unprecedented. We all remember your friend and mine, Mister Bigolas Dickolas Wolfwood, who earlier in the year sent This is How You Lose the Time War by Amal El-Mohtar and Max Gladstone up the bestseller list like a shot. While both of these examples are extremes, this phenomenon has been going on for the past five or so years, so much so that publishers have started including the phrase "BookTok sensation" in PR copy.
I generally have a pretty pessimistic view of BookTok. Not because of the content or the people who participate, but because publishers have begun to rely on going viral, or starting out viral, as a method of selling and acquiring books, which makes me feel strangely sad. It's not a question of who deserves to get published, but I have concerns about the increased reliance on social media as a method for selling books at all.
BookTok has done a lot of good for many people, but it's also created this inflated attention economy where books become collateral, exchanged in the hope of getting noticed. It's a strange space that feels at odds with the production of books, where craft and care is poured into a single book for years. In some cases, whether or not a book sells out or makes the bestseller list is now up to BookTok—which can be very good for the people who benefit, but feels like a way to encourage a large scale reliance on an algorithm that is, for the most part, a black box of random content.
If Warner reads this, congratulations on your success, and I hope you continue writing books many people enjoy in the future. If any potential author reads this: please don't rely on BookTok or going viral. Who knows how long any of the social media sites will last.
---
Want more io9 news? Check out when to expect the latest Marvel, Star Wars, and Star Trek releases, what's next for the DC Universe on film and TV, and everything you need to know about the future of Doctor Who.