Catherynne M. Valente, author of Palimpsest (a finalist for the Hugo Award), joins us this week on io9's Geek's Guide to the Galaxy podcast to discuss mythpunk, sexually-transmitted cities, Prester John, and pulp era visions of Mars and Venus.
Art by M.W. Kaluta
The Geek's Guide to the Galaxy is hosted by John Joseph Adams and David Barr Kirtley.
You can download the MP3 for this episode here, subscribe to The Geek's Guide to the Galaxy podcast feed here, and browse other episodes here.
G/O Media may get a commission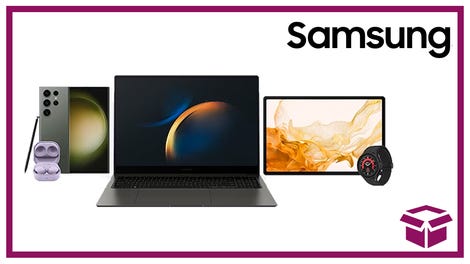 24 hour deals
Discover Samsung - Daily Deal
Read on for this episode's fabulous SHOW NOTES!
0:00 Intro Music
0:25 Host introductions
0:55 A bit of business about the podcast. We now have a website.
Interview: Catherynne M. Valente
4:53 Cat talks about some of her favorite books from her childhood: D'Aulaires' Book of Greek Myths, The Neverending Story by Michael Ende, Seaward by Susan Cooper, Plato's Republic, Waiting for Godot
6:26 The humble origins of the "mythpunk" subgenre. Cat recommends Theodora Goss and Seanan McGuire
8:35 Sexually transmitted cities and the inspiration behind Cat's novel Palimpsest
10:31 Why Cat chose to crowdsource her book The Girl Who Circumnavigated Fairyland in a Ship of Her Own Making
12:51 Cat's blog is the portal through which everything comes into her world
14:04 Collaborations with singer/songwriter S. J. Tucker. Includes aerial performers!
15:34 Speculative poetry. Cat recommends Diane Wakoski (Medea the Sorceress), Amal El-Mohtar, Claire Cooney, Nicole Kornher-Stace, and Jessica Wick
16:58 The all-night reading of the Illiad that changed the course of Cat's life
18:25 Medieval color theory! Why is the green knight green?
20:45 Dos and don'ts of writing sex scenes
22:55 Editing Apex Magazine
24:31 Love letters to pulp-era Mars and Venus: "How to Become a Mars Overlord" in Lightspeed and "The Radiant Car Thy Sparrows Drew" in Clarkesworld
26:01 Are these stories "real science fiction"?
27:31 Aliens, Robots, Spaceships! Asimov obsession. Cat recommends "The Child Empress of Mars" by Theodora Goss
28:28 The medieval legend of Prester John
31:04 The challenge of adapting the legend into the novel The Habitation of the Blessed
32:32 Upcoming releases: Ventriloquism (short story collection), Deathless (novel), and the print version of The Girl Who Circumnavigated Fairyland in a Ship of Her Own Making
Dave and John talk Ancient Rome, Young Authors, and Pulp-Era Visions of Mars and Venus
34:33 How one night with a goat can change your whole life
35:05 Dave recommends Mike Duncan's History of Rome podcast and talks about the hilarious death of the emperor Nero
36:52 John recommends Spartacus: Blood and Sand for its realistic depiction of the blood-carrying capacity of ancient peoples
39:21 Dave and John make plans to stay up all night and read Alfred Bester's The Stars My Destination and engage in cannibalism
40:23 John's sadly never-published anthology Twenty by Twenties
41:40 The glacial pace of publishing and why all the "new young authors" are over 30
44:18 Opportunities for Young Writers: The Scholastic Art & Writing Awards and The Dell Magazines Award. Dave's Resources for Teen Writers
47:12 Pulp magazine visions of Mars and Venus
48:32 Andrew Stanton's upcoming 2012 feature film version of A Princess of Mars by Edgar Rice Burroughs
49:51 John's survey of science fiction about Mars for the Internet Review of Science Fiction
51:03 Previous attempts to film the John Carter stories
52:57 Mark Atkins' supposedly terrible film Princess of Mars
54:01 Bridging the gap between old Mars and new: "The First Mars Mission" by Robert F. Young
54:43 Roger Zelazny's take on pulp-era Mars and Venus: "A Rose for Ecclesiastes" and "The Doors of His Face, The Lamps of His Mouth." Read them in the new NESFA press 6-volume set The Collected Stories of Roger Zelazny
57:23 Martian Quest, the Mars stories of Leigh Brackett
58:19 Pulp-era Mars and Venus live on
59:42 Dave reads a brief section of Catherynne M. Valente's "The Radiant Car Thy Sparrows Drew"
101:06 Show wrap-up
Thanks for listening!
John Joseph Adams is an anthologist, a writer, and a geek. He is the bestselling editor of the anthologies By Blood We Live, Federations, The Improbable Adventures of Sherlock Holmes, The Living Dead (a World Fantasy Award finalist), Seeds of Change, andWastelands: Stories of the Apocalypse. His most recent books are The Living Dead 2 and The Way of the Wizard, and he is currently assembling several other anthologies, including Brave New Worlds and The Mad Scientist's Guide to World Domination. Barnes & Noble.com named him "the reigning king of the anthology world," and his books have been named to numerous best of the year lists. In addition to his anthology work, he worked for more than eight years as an editor at The Magazine of Fantasy & Science Fiction,and is currently the fiction editor of Lightspeed Magazine.
David Barr Kirtley has published fiction in magazines such as Realms of Fantasy, Weird Tales, Lightspeed,Intergalactic Medicine Show, On Spec, and Cicada, and in anthologies such as New Voices in Science Fiction,Fantasy: The Best of the Year, and The Dragon Done It. Recently he's contributed stories to several of John's anthologies, including The Living Dead, The Living Dead 2, and The Way of the Wizard. He's attended numerous writing workshops, including Clarion, Odyssey, Viable Paradise, James Gunn's Center for the Study of Science Fiction, and Orson Scott Card's Writers Bootcamp, and he holds an MFA in screenwriting and fiction from the University of Southern California. He also teaches regularly at Alpha, a Pittsburgh-area science fiction workshop for young writers. He lives in New York.
Friend us on Facebook and follow us on Twitter. If you enjoy the show, please consider making a donation via PayPal.