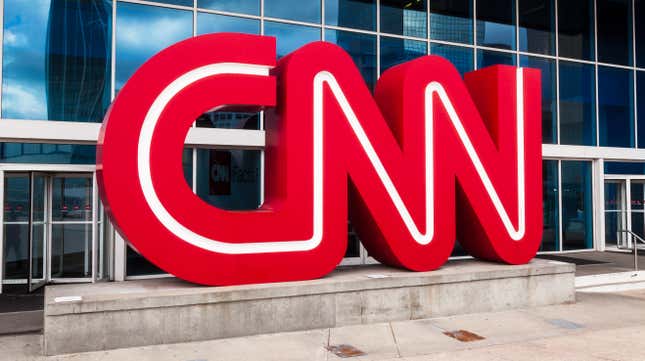 As the streaming bubble began to burst, Warner Bros. Discovery's plan for its streaming service CNN+ crumbled as well. Now, it appears that those plans have been repurposed into a new CNN hub, which will have a home on the company's streaming service Max.
Johnny Knoxville Loved Collectibles | First Fandoms
According to a press release from Warner Bros. Discovery, the new offering will be offered to audiences beginning on September 27th in beta. Called CNN Max, the hub will include a 24/7 stream of the brand's U.S. and international news feeds with some original programming unique to the Max platform. Warner Bros. Discovery is boasting a portfolio of 900 episodes of current and legacy programming being added to CNN Max including the likes of "Who's Talking to Chris Wallace?" and "Anthony Bourdain: Parts Unknown."
"CNN Max is differentiated by having 24/7 news at its core from CNN, the leading global news organization, and being available on a scaled streaming service in the U.S., which has a significantly younger and additive audience compared to traditional TV," CEO of Global Streaming and Games at Warner Bros. Discovery JB Perrette said in the release. "This provides even more quality choices for Max customers who will be able to easily catch up on what is happening in the world, particularly in moments of breaking news, all within one seamless experience."
Warner Bros. Discover CEO David Zaslav teased the new programming hub in an earnings call a few weeks ago. Zaslav has notably been on the warpath after taking over the company when Warner Bros. merged with Discovery. After CNN+ went live on March 29th, the service was shut down just a month later reportedly at the behest of Zaslav due to low signups. Now, some of the bones of that service appear to have been carried over to CNN Max.
CNN+ was a bit of a David and Goliath battle—the latter of which consisted of the massive streaming juggernauts of Netflix/Amazon Prime/Apple TV/Hulu. Getting people to sign up for the dryness of cable news, even if it's wrapped under the shiny veneer of a streaming interface, is no small task, so adding the hub to an existing platform was probably the best bet. That said, Max has also had its fair share of issues. Max—formerly HBO Max—was rebranded by the company in April 2023, and that rebrand included plenty of outages and plenty of subscribers abandoning the platform altogether.