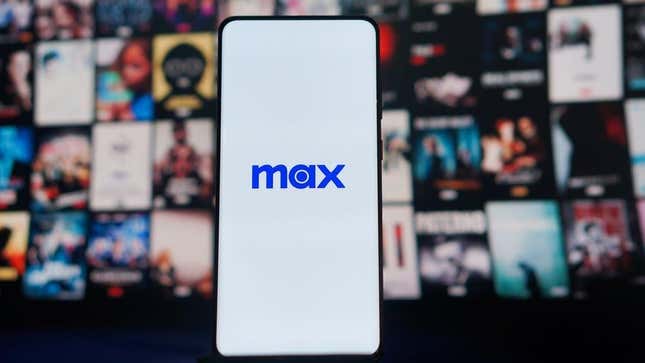 Warner Bros. Discovery (WBD) reported an increased drop in subscribers since it rebranded its streaming service to Max earlier this year, the company said in its quarterly report on Thursday. The company lost 1.8 million subscribers in its second quarter, bringing it down to a total of 95.8 million subscribers from 97.6 million reported in Q1.
Spoilers of the Week May 16-20
Max's rollout was not directly blamed in the report for its decrease in subscribers and its content revenue, which dropped by 24%, with the report instead placing the blame on the timing of production. It also said fewer CW series, fewer series sold to its platforms, and the 2022 release of its video game LEGO Star Wars: The Skywalker Saga.
"The migration to Max has gone exceedingly well with the overwhelming majority of subscribers in the US successfully transferred," WBD CEO David Zaslav said during the earnings call. "While we have seen some expected subscriber disruption, we have experienced lower-than-expected churn throughout this process."
WBD launched Max, formerly HBO Max, on May 23 and boasted that 70% of its existing subscribers had made the switch to its "new" streaming platform within the first week. JB Perrette, WBD's global streaming president told The Wall Street Journal in June that the company is "exceeding expectations" with Max while Zaslav predicted that streaming is "no longer a bleeder" and would bring in more revenue in 2023.
The second quarterly report has proven Perrette wrong even as the company has announced it is developing new "Game of Thrones" content and a Harry Potter television series based on the books by J.K. Rowling. The decrease in revenue at Warner Bros. may also be related to "The Flash" film which was released exclusively in theaters and brought in poor results, reaching $55 million at the box office – a far cry from the $200 million WBD spent to make the movie.
The Q2 earnings report said WBD lost $10.3 million in total revenue and said its reduced content spending was also partially driven by the impact of the ongoing WGA strike, which started on May 2 and is fueled by writer's demands to be paid more and be protected from AI replacing them while actors joined the strike in solidarity.
"We're in the business of storytelling … And we cannot do that without the entirety of the creative community, the great creative community, without the writers, directors, editors, producers, actors, the whole below-the-line crew," Zaslav said in prepared remarks after the Q2 release, according to The Hollywood Reporter.
He continued, "We're in uncharted waters in terms of the world as it is today and measuring it all. And so in good faith, we've all got to fight to get this resolved."
Warner Bros. Discovery did not immediately respond to Gizmodo's request for comment.