A federal appeals court just ruled on Comcast's lawsuit to get the FCC's p2p blocking ban overturned—that the FCC doesn't have the power to tell Comcast, or any ISP, to be net neutral. Whoa.
If you remember way back to 2008, Comcast got busted blocking BitTorrent, and the FCC told them to GTFO. Nerds cheered. Comcast sued, saying the FCC doesn't have the power to regulate it like that.
In the meantime, the internet changed. Video continued to explode, and fearful of FCC reprisals, a lot of ISPs moved to or trialed "net neutral" ways to "manage" traffic—namely, broadband caps, so you pay for every byte, and in some cases, slowing down your entire pipe (versus putting the brakes on one kind of traffic, like BitTorrent, or say, streaming video). Never mind the huge conflict of interest, that most of them are also trying to sell you video services through your TV, so they'd prefer you not watch it for free on your computer, or that Comcast is now buying the majority of one of those networks who produces content for your TV.
G/O Media may get a commission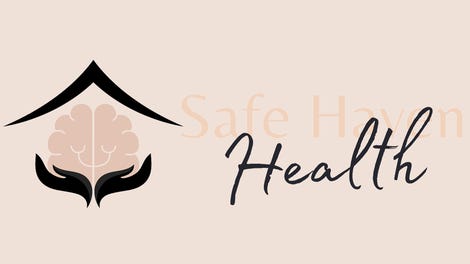 Addiction counseling
Safe Haven Health
The FCC's changed too, with a new administration. Obama's FCC has gotten even more aggressively pro-consumer and pro-competition—promising to make net neutrality the law, even applying it to carriers like AT&T, and doing things releasing tools to check your broadband connection.
This ruling could shatter all of that. The doomsday scenario without net neutrality is pretty ugly. At bare minimum, it means that the FCC can't tell ISPs not to favor or discriminate against one service or kind of traffic over another. For instance, totally hypothetically, now that Comcast, via its NBC shares, owns a chunk of Hulu, it could give network priority to Hulu over Netflix Watch Instantly streaming. Or Microsoft could pay Comcast to give Zune Video priority over another service on the network. BitTorrent could be slowed to a crawl. It opens the door to nasty things. And that's not considering how the ruling, by effectively stripping the FCC of a ton of regulatory power that it was de facto wielding, could affect the FCC's big plans for mobile carriers, its 10-year broadband plan, and more.
Update: To be clear, it would be much better if Congress explicitly granted the FCC the authority to do things like mandate net neutrality principles. The court isn't wrong in its ruling. And you know, it'd be even better if the FCC really didn't need to regulate the internet at all, and everybody could just trust the ISPs to do the right thing. Comcast blew that by blocking p2p traffic and being shady about it. So, in the meantime, regardless of the actual legal issues surrounding the extent of the FCC's authority, the effects on consumers could be real, and could be bad.
The National Cable and Telecommunications Association is shitting themselves with glee, meantime:
"The Court correctly ruled that a specific order by the previous FCC was wrong. We cannot state strongly enough that this decision will change nothing about the cable industry's longstanding commitment to provide consumers the best possible broadband experience. Nor does the ruling alter the government's current ability to protect consumers. We continue to embrace a free and open Internet as the right policy and will continue to work with the Commission and other policymakers and stakeholders to find a sound way of preserving that goal."
Comcast wins. But we could all lose. [NYT]