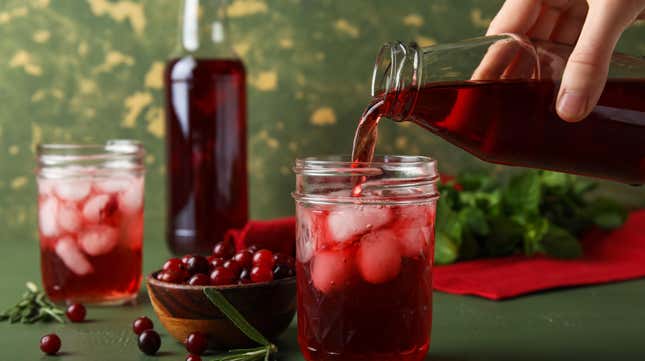 Newly updated research suggests that cranberries really can help some people avoid urinary tract infections. The research, a review of existing clinical trial data, found enough evidence to support the use of cranberry-based products to prevent UTIs in women with recurrent infections, children, and people with a known higher risk of UTI. At the same time, it did not find strong evidence for its use with other groups, such as the elderly and those who are pregnant.
Caleb McLaughlin Wants to Play Static Shock
Cranberry—usually taken either as juice or a pill—has long been a folk remedy for UTI prevention and treatment. The fruit is rich in compounds called proanthocyanidins (PAC), which can inhibit the growth of bacteria often responsible for UTIs, particularly Escherichia coli. But the evidence for its benefits has been mixed, with positive studies often funded by companies that sell cranberry products.
The Cochrane Library is a British-based research organization that's well respected for its comprehensive reviews of clinical trial data related to important public health topics. The organization has periodically looked at whether cranberries can prevent UTIs, with their most recent analysis until now published in 2012. Back then, their verdict was lukewarm. Based on evidence collected from 24 studies, they found that cranberry juice might lower the number of UTIs over a year's time for women with recurrent infections. But the more recent data they had analyzed also suggested that cranberry juice was "less effective than previously indicated."
Earlier this week, the Cochrane Library released its updated analysis on cranberries and UTI prevention, which looked at a lot more data that's been collected since 2012. All told, the researchers examined 50 studies, involving nearly 9,000 participants, with most including a placebo or no-treatment group for comparison. And the new findings are decidedly in favor of cranberries for UTI prevention for many people.
"These data support the use of cranberry products to reduce the risk of symptomatic, culture-verified UTIs in women with recurrent UTIs, in children, and in people susceptible to UTIs following interventions," the authors wrote. Those susceptible to UTIs might include people who received radiation therapy for conditions like bladder cancer.
The new review isn't a complete vindication for cranberries, however. The authors did not find clear enough evidence to support its use for UTI prevention with three specific groups: the elderly, pregnant women, and people who have neuromuscular bladder dysfunction and/or incomplete bladder emptying. There wasn't also enough data to determine whether cranberries are better or worse at UTI prevention than antibiotics or probiotics.
Though certainly not binding, Cochrane reviews tend to be influential in the medical and scientific world. So these findings might change the minds of many people skeptical of cranberry's healing powers. At the very least, there doesn't seem to be much harm from trying it out if you're someone at higher risk for UTIs—the most common adverse effect reported in these trials was "tummy pain," according to the authors. Cranberry juice concentrates are often high in sugar, so drinking lots of these products isn't advisable, but low-sugar juices or pills can sidestep that concern. On the other hand, the authors also say that more research is needed to figure out the optimal dose for UTI prevention and to confirm who will benefit the most from taking it.
It's been a couple good years for the cranberry's reputation. In 2020, the Food and Drug Administration allowed companies selling certain cranberry products (including cranberry juice) to make a "qualified health claim" that the products could possibly prevent recurrent UTIs in healthy women.