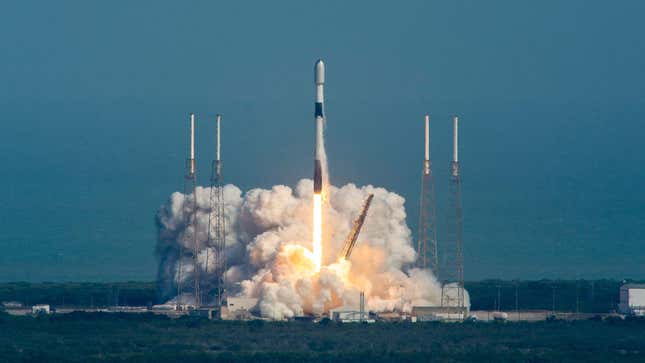 In response to a lawsuit against his private space venture for employment discrimination, SpaceX CEO Elon Musk called out the Department of Justice for its own hiring policies.
Tesla Investors Not Happy With Mr. Tweet's Tweets
In a post on X, formerly known as Twitter, the founder of the space company suggested that the "DOJ needs to sue themselves!" The post cites a tweet by Alex Tabarrok, an economist from George Mason University. In his tweet, Tabarrok points out that the job requirements for the federal Bureau of Prisons specify "U.S. Citizenship is Required."
Just last week, the Justice Department filed a lawsuit against SpaceX for allegedly refusing to hire refugees and asylum seekers, claiming in its job postings that the company could only hire U.S. citizens and permanent residents (or so-called green card holders). SpaceX allegedly cited export control laws such as the International Traffic in Arms Regulations for its hiring requirements since rockets are considered advanced weapons technology, according to the complaint.
"SpaceX was told repeatedly that hiring anyone who was not a permanent resident of the United States would violate international arms trafficking law, which would be a criminal offense," Musk wrote on X. "This is yet another case of weaponization of the DOJ for political purposes."
The SpaceX CEO added that the company isn't even allowed to hire Canadian citizens despite Canada being a part of the North American Aerospace Defense Command, otherwise known as NORAD.
The Justice Department's Civil Rights Division began investigating SpaceX in 2020 after receiving a complaint of hiring discrimination within the company. Employment records revealed that SpaceX "repeatedly rejected applicants who identified as asylees or refugees by using the rejection code titled, "not authorized to work/ITAR ineligible," from at least September 2018 to May 2022, according to the lawsuit.
"SpaceX' s discriminatory hiring practices were routine, widespread, and longstanding, and harmed asylees and refugees," the lawsuit stated. The DOJ is seeking compensation for those who were denied employment or deterred from applying to a job at SpaceX due to its alleged hiring discrimination.
 For more spaceflight in your life, follow us on Twitter and bookmark Gizmodo's dedicated Spaceflight page.