When the founders of Everpix first showed me their photo storage website back in February, I was really impressed. Finally someone was going to help me enjoy the mess of photos I've got scattered all over the internet. Unfortunately, the service will be shutting down next month. What a bummer.
Everpix had incredible potential, grounded in some great ideas. It wanted to make your photo collection useful. From an interface perspective, the navigation was smooth and dynamic, making it easy to browse and scroll through large number of photos. On the technology side, the company was creating image processing algorithms to help identify what was in your photos so it could intelligently group content, and surface the stuff that was most interesting.
Everpix's ambitions were huge, and it would be an overstatement to say it achieved what it set out to. Everpix never completely succeeded in helping me actually enjoy my pictures. It never convinced me that I didn't need files on my computer or my phone, and I only rarely turned to it when I was looking for something. In the end, it was basically a Dropbox-like archive for all my photos—an extra backup, just in case.
The company planned to make money by selling subscriptions, but the revenue was only barely trickling in, even as the service was hosting some 400 million photos at an enormous cost. And so, we'll never know what Everpix could have become. The ideas are still could, so let's hope somebody with a better business plan (or at least more startup capital) picks up where Everpix left off.
G/O Media may get a commission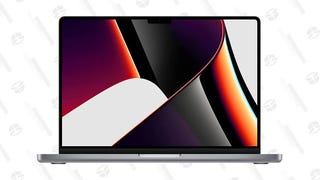 Save $300
2021 14" 1TB MacBook Pro
For more information on how to get your photos back before Everpix deletes them, check out the company's shutdown FAQ. [Everpix]