We've all seen what happens when someone can't cross the street in the allotted signal time—the pedestrian gets frustrated and drivers get mad. A program in Singapore lets seniors swipe a card at an intersection so the signal will give them extra time to cross. It's a smart solution to a problem that's increasingly going to be troubling our aging cities.
Most pedestrian signals are timed for an able-bodied human to briskly cross the street—which is usually pretty impossible for anyone moving at a slower pace or using a wheelchair. While cities should certainly be designed to be accessible to all, sometimes lengthening all lights to accommodate varying abilities all the time doesn't make a whole lot of sense from an efficiency standpoint. This solution allows the signal to be extended, but only when a person needs it.
The Green Man Plus program was launched in 2009 by Singapore's Land Transport Authority to specifically aid seniors and pedestrians with disabilities, who can apply for the special card. At the signal, a person swipes the card, which is validated by the blink of a red light. The crossing will then add up to 13 extra seconds of walking time, depending on the size of the intersection. Over 500 intersections will be outfitted with the new system by the end of 2015.
While the program seems to be working well in Singapore, this idea would be incredibly easy for any city to implement. Most cities already offer a discounted transit pass for seniors, so that card could double as an intersection-lengthening tool. It's also a worthwhile investment for improving infrastructure: Every city on the planet is getting older, and we're all going to need a bit longer to cross the street eventually.
G/O Media may get a commission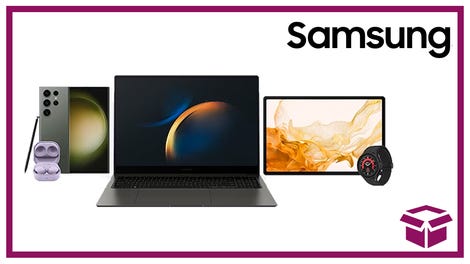 24 hour deals
Discover Samsung - Daily Deal
This is a simple tech solution that delivers a little dignity to the people who deserve it most—like giving them the key to the city. [Quartz]