For nearly a decade, marginalized individuals—from transgender people to victims of abuse—have begged Facebook to change its "real name" policy. Over a year after apologizing for the controversy, Facebook definitively said it would not change the rules. But it will offer a workaround for some users.
In announcing the changes, Facebook was very clear about the fate of the much loathed real name policy. "We're firmly committed to this policy, and it is not changing," said Facebook VP Justin Osofsky and product manager Todd Gage in a blog post. "However, after hearing feedback from our community, we recognize that it's also important that this policy works for everyone, especially for communities who are marginalized or face discrimination."
Facebook is testing two tools that aim to make it easier to explain why you need to use an alternate name and harder to report "fake names." The alternate name tool is the important one. Historically, it's been virtually impossible to change a name on your account, but now, Facebook will guide you through a process that lets you explain your situation better so that its moderators can make a more informed decision when approving your name change. You'll also be able to use more documents to verify your name and even keep access to your account for seven days while waiting for verification.
The reporting tool is more straightforward. When you report a name, you'll be prompted to explain why you're doing it. This is presumably to discourage trolls from reporting people without good reason.
G/O Media may get a commission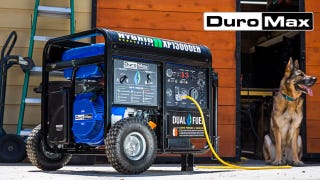 Black Friday Sale
DuroMax Generator Sale
So that's something. As Facebook employees explained, the new tools are being rolled out now, specifically because Facebook will not change its real name policy.
Facebook isn't discriminating. The social network is simply discerning. Good luck jumping through the hoops, folks.
[Facebook]
Image via Getty / Screenshots via Facebook
---
Contact the author at adam@gizmodo.com.
Public PGP key
PGP fingerprint: 91CF B387 7B38 148C DDD6 38D2 6CBC 1E46 1DBF 22A8