Facebook is building a censorship tool so that the company can return to the Chinese market in a move that has angered employees and caused some to leave, The New York Times reports. Facebook was banned from China in 2009.
The censorship feature hasn't been rolled out, according to The Times. Like many projects within Facebook, it may never actually see the light of day. However, if released, the tool would set a terrifying precedent. No government currently enjoys the type of power over Facebook that this tool would allow. As Mike Isaac explains in The Times, Facebook built the tool to suppress news from people in different areas:
The social network has quietly developed software to suppress posts from appearing in people's news feeds in specific geographic areas, according to three current and former Facebook employees, who asked for anonymity because the tool is confidential. The feature was created to help Facebook get into China, a market where the social network has been blocked, these people said. Mr. Zuckerberg has supported and defended the effort, the people added.
This experimental new feature is different from ways Facebook has censored content in the past. Instead of retroactively removing objectionable content, Facebook's new tool would prevent content from ever being shown in the feeds of its Chinese users. So much for Facebook's mantra of "connecting the world."
It's not a total surprise, though. Mark Zuckerberg has long worked towards returning his website to China, a huge Internet market, after it was banned by the Chinese government. The company also apparently wants to shift the censorship blame. Again, The Times reports:

Facebook does not intend to suppress the posts itself. Instead, it would offer the software to enable a third party — in this case, most likely a partner Chinese company — to monitor popular stories and topics that bubble up as users share them across the social network, the people said. Facebook's partner would then have full control to decide whether those posts should show up in users' feeds.

G/O Media may get a commission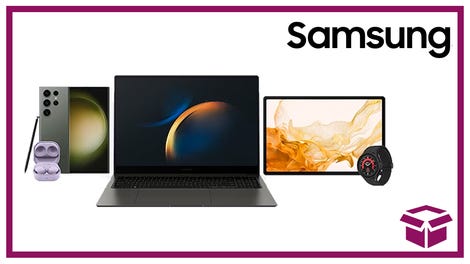 24 hour deals
Discover Samsung - Daily Deal
The Times says that several Facebook employees with objections to the tool have left the company over it.
Perhaps ironically, news of Facebook's plans for China leaked due to the current events in the United States, Isaac tweeted a fun tidbit that didn't make the story, showing how the fear of a Donald Trump presidency is what scared some sources into leaking details of the tool to the press:
We've reached out to Facebook to learn more about its plans for China and will update this post when we hear back.
The latest report inevitably calls into question Facebook's resistance to being called a media company. After all, this tool would choose which posts are shown to Facebook users in China and which are withheld. Zuckerberg has insisted time and again that Facebook is not a media company, but a technology company.
That line has never looked so blurry.