Last month Apple announced its new CareKit platform to help developers build more useful health apps. Now it's finally launched the software for developers to use—along with rolling out the first apps to make use of it.
The idea behind CareKit is for developers to build new apps that make it easier for patients to collect data about their health, log their symptoms, and share information with medics and carers. Last month, Apple's Jeff Williams emphasized that users will be very much in control of where all that data goes.
Three companies have launched new apps today that already make use of CareKit. Start will help people with depression to share their state of mind with doctors using standardized mental health tests. OneDrop helps diabetic patients to log symptoms and share data with doctors. And Glow has updated Glow Nurture and Glow Baby—which help people manage their pregnancy and nurture a newborn respectively—so that users can provide doctors, midwives and family with updates.
But that's very much just the start: You can expect a slew of new health apps to arrive over the coming months, from tools to assess Parkinson's disease symptoms to apps that provide customized post-op care schedules. As of today, the CareKit software framework is freely available on GitHub.
Apple's been trying to crack healthcare for years with schemes such as HealthKit. With CareKit, though, it gives up on building the software itself and hands over control to app-makers and health professionals. Hopefully on-phone encryption and app-developer systems will provide enough security for all the (incredibly sensitive) personal data to remain private.
G/O Media may get a commission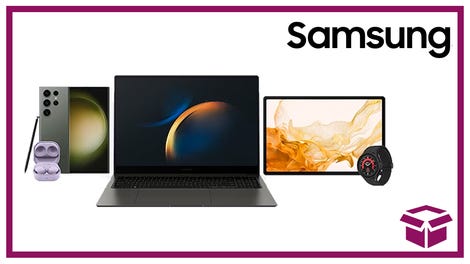 24 hour deals
Discover Samsung - Daily Deal
The main thing that remains to be seen is how widely and swiftly HealthKit apps will be adopted. While many patients may have iPhones, few hospitals have yet transitioned to all-electronic record keeping—and that could prove to be a major stumbling block.
[AP, Fast Company]