Liza Lizarraga has spent hours combing through paper and digital archives to track her family's history the old-fashioned way, and she has spit in a test tube to find out what morsels of her family's history might be revealed by her DNA. In September, though, Lizarraga will walk the same path as her ancestors when she visits the German town of Höchstadt an der Aisch, where her great-great-great-grandmother is from.

It is the third vacation that Lizarraga, a retired resident of the Los Angeles suburbs, has taken with the aim of exploring her European roots. It is the first trip, though, for which she hired a professional to help her do it. James Derheim of the tour company European Focus will lead Lizarraga and her husband of 25 years on a personalized tour of the small German towns to which Lizarraga had traced her roots. In advance of the trip, Derheim even visited the house where Lizarraga's great-great-great-grandmother lived in Höchstadt, in hopes that come September Lizarraga will be able to take a peek inside.
"If I take a DNA test and it tells me I'm German, that doesn't necessarily tell me anything," Lizarraga said. She doesn't just want to know the broad strokes of where her ancestors might have hailed from at some point in history. She wants to see where her great-great-great-grandmother actually lived.
"I am fully 100 percent American," she said, "But I want to know where my family is from."
Millions of other Americans have plopped their spit in the mail in hopes of shedding light on how their ancestors wound up here. But what happens after you find out you're 32 percent Scandinavian, 11 percent Middle Eastern and 1 percent Ashkenazi Jew? For a growing number of people, the next step is to take a trip to see where their ancestors are from.
G/O Media may get a commission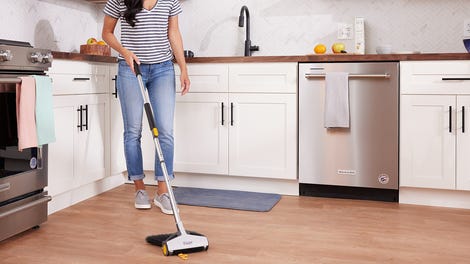 BOGO 50% Off
Flippr - BOGO 50% Off
Many ancestry tourists like Lizarraga have spent hours painstakingly combing through physical and digital records to piece together the puzzle of their ancestry. For the more casual family historian, though, tracing their heritage amounts mostly to shipping their DNA to a company like 23andMe. DNA testing alone doesn't always result in an exactly accurate picture of a person's heritage, but then again, that isn't really the point. Most people are looking to feel special and to find a connection to the past.
"This form of tourism is growing rapidly and is increasingly popular as western societies age," Dallen Timothy, a professor at Arizona State University and editor of the Journal of Heritage Tourism, told Gizmodo. "People want to get back to their roots, the simpler ways of life they tend to associate with their ancestors. It's a way of stepping back in time."
Last fall, Ancestry.com joined the smattering of smaller tour outfits like European Focus that offer genealogy-themed vacations when it launched its Guided Ancestry Tours program in partnership with Go Ahead Tours. In October, a professional Ancestry genealogist led 28 people on a tour of Ireland.
The tour was such a success that Ancestry is expanding the program to four more locations, including Italy and Germany, this summer. In November, it will also offer a week-long cruise in which people can retrace their ancestor's steps, crossing the Atlantic from Southhampton to American aboard the Queen Mary 2 while attending lectures and workshops with Ancestry's professional genealogists.
"People want to walk on the same path ancestors walked, to see plot of land that they owned, and to even to meet relatives," Jon Lambert, the Global Director of Client Relations in Ancestry ProGenealogists division, which runs the tours, told Gizmodo.
Lambert said the programs were a natural outgrowth of the professional genealogy services that Ancestry offers. For years, he said, clients would hire Ancestry genealogists to help them unravel their family past and then afterward ask them to help them plan trips to the places it turned out they were from.
"We've done this ad hoc over the years, so we knew their was a huge demand for this," Lambert said.
So the company decided to turn it into a product.
In advance of the trip, vacationers took Ancestry's DNA test and spent five hours consulting with a professional genealogist. The tours cost north of $3,500 per person, before airfare.
"We tried to help them flesh out their family tree and the connection to the place to which they were traveling," he said. "It's all about telling stories about who their families are."
Ancestry also offers personalized guided tours both to people on its group tours and those traveling solo. These tours promise to connect people to "the exact plot of land" where their family once lived or the church their ancestors attended, among other things.
"People have a deep, yearning need to know where they come from, and why their ancestors emigrated away from home," Derheim, who will lead Lizarraga on her tour in September, told Gizmodo. "For many, genealogy is not just a hobby, it borderlines on an obsession."
Sometimes, he said, his clients aren't just headed to their ancestral homelands to see where their great-great-great-grandparents hung out, but to dig through records and fill in a missing link on the family tree.
Derheim said that ancestry travel first became popular when Alex Haley's TV series "Roots," about a man's enslavement in West Africa and generations of his family's life in America, hit the airwaves way back in 1977. Since then, the explosion of websites like Ancestry and 23andMe that link people to family tree data online have resulted in another boom in popularity.
For Lizarraga, traveling to her ancestral homelands isn't just about discovering new things about herself, but also about honoring her ancestors. A few years ago, she visited a town in the French Alps where her ancestors once lived. She went to their church and their grave sites, and met distant cousins who were sheepherders who still lived in the same cabin their grandparents had lived in.
In Germany, she's hoping that with the help of Derheim she might meet more family, and get to know the places her family came from—what they did for a living and how they fit into society and history.
"This might sound weird, but when I get there, I literally just want to sit on the ground and just feel the country," she said. " I just want to soak up everything about that country, because really the heart of who I am is in that land."