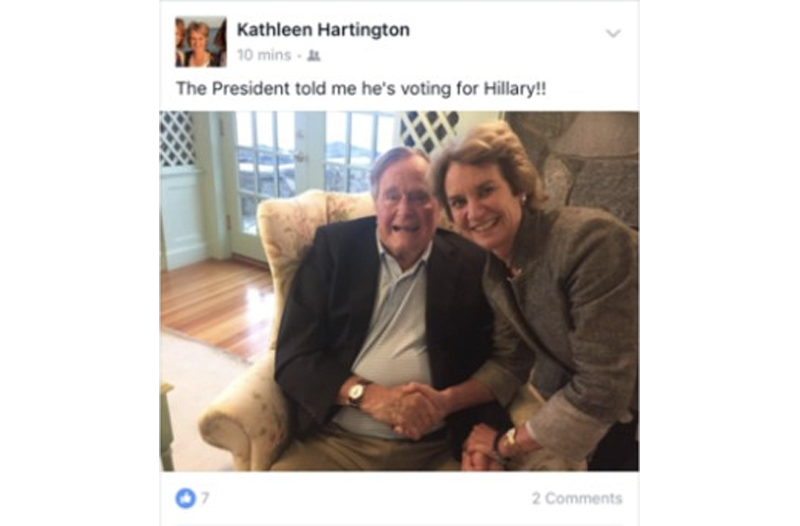 Earlier this year, a spokesperson for George H.W. Bush said the 91-year-old was "retired from politics" and did not plan on endorsing a candidate in the upcoming election. Thanks to the unparalleled outing capabilities of everyone's favorite social network, however, the former president's preference was revealed anyway this week.
On Monday, Kathleen Kennedy Townsend—the former lieutenant governor of Maryland and daughter of Robert Kennedy—posted a picture of herself and Bush on Facebook, captioning the photo, "The President told me he's voting for Hillary!!"
According to Townsend, the post was spurred by a conversation the two had earlier that day where Bush said he was voting for "a Democrat."
"That's what he said," Townsend told Politico.
Despite Townsend's interpretation of the private comment as a public statement, however, the former president's camp remained tight-lipped about his decision.
"The vote President Bush will cast as a private citizen in some 50 days will be just that: a private vote cast in some 50 days," a Bush spokesperson told CNN. "He is not commenting on the presidential race in the interim."
Or, at least, not commenting any more.
[Politico]