Chances are you've admired the bold, dramatic paintings of Frank Frazetta. But you haven't seen the best of his art. A huge collection of his sketches, drawings and watercolor paintings is going up for sale—and you could gain a new appreciation for the master. Warning: NSFW images below!
Deadly Mississippi Tornado Kills More Than 2 Dozen | Extreme Earth
Conan and the Savage Sea
Frazetta's best friend Doc Dave Winiewicz is auctioning off his collection of Frazetta's works on Friday at 11 AM PST. And this particular Frazetta collection isn't the set of images you've seen so many times before: the beautiful, polished oil paintings of naked barbarians, monsters, and berserkers. Winiewicz specialized in collecting just Frazetta's sketches, drawings and watercolors, giving you a very different view of the man who was arguably fantasy's greatest artist.
Conan the Buccaneer
"The thing that separates my collection from a lot of others is that I concentrated on drawings," Winiewicz told me when we spoke on the phone. "Because I considered Frazetta to be the greatest draughtsman who ever lived."
G/O Media may get a commission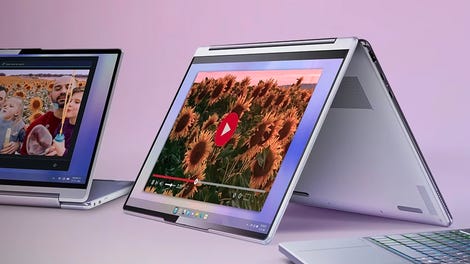 up to 70% off
Lenovo Spring Clearance
Frazetta was a great creative artist who "should be part of art history," Winiewicz added. He should be known beyond the science fiction and fantasy community or the tattoo community—he was a great and original enough talent that he should be considered an important artist in his own right. And to Winiewicz's mind, these drawings and watercolors show off his command of figures.


Mastermind of Mars—Girl with Dagger
Most of the images in this auction were published in one way or another, mostly back in the 1960s and 1970s. But some of hte watercolors are not the final versions of the images that appeared in books or magazines. "Some of the sketches are just sketches, that he did out of the love of sketching," says Winiewicz.

Kubla Khan
The images in this collection cover "all the different aspects of Frazetta's career," says Winiewicz—including some of his pornographic art as well as his art of Conan and Tarzan, plus his own creations like the Death Dealer.


Tarzan and the Castaways cover art
Winiewicz wrote an essay about Frazetta in 1979, and sent it to the artist in 1980. "I was so curious as to why I was so powerfully affected by his art." The essay is included in the auction book (which you can read as a PDF at the auction site) and Winiewicz says Frazetta was blown away by it—he said, "That's the best thing that's ever been written about me." So they became friends for the next 30 years. Winiewicz would go visit Frazetta every couple of months, and they would hang out and talk about art.

It was like if you lived in the Renaissance and you got to be friends with Michelangelo, says Winiewicz.


Tarzan at the Earth's Core cover art
Sometimes, Winiewicz would watch Frazetta draw or paint, and say, "Frank, just tell me what you're thinking while you're doing this."
And Frazetta would "engage in a stream of consciousness," says Winiewicz. "What impressed me was the depth with which he would consider these things." Frazetta "would build entire scenarios and entire worlds around these images." His work always had touches of realism alongside images from fantasy, and he put a "part of his soul" into every image.

Flash Gordon Battles the Monster from Mongo
"This guy would sit down and create out of his imagination," said Winiewicz. "95 percent of his work that he produced was an imaginative work, it wasn't photoreference." Frazetta didn't work with live models or any kind of reference materials, he just drew and painted what he saw in his head.
The one exception was when he did movie posters back in the 1960s—the studios would send him photos of the films' stars, and he would incorporate their likenesses. But "just about every piece in my catalog is a piece by Frazetta that came out of his imagination, that wasn't derivative in any way."

Death Dealer and Snow Queen
Frazetta created his most famous character, the Death Dealer, because "people were starting to circulate a rumor that he had lost it, that he hadn't produced a great image in a long time," said Winiewicz. "That got to Frank."
He immediately sat down and painted the Death Dealer and the Snow Warriors—"two images that people love."

Death Dealer and Snow Queen
The Death Dealer was on the cover of American Artist magazine, and it was the only time they ever had to go back for a second printing, said Winiewicz.
Lord of the Jungle (Master of Adventure cover)
There's just so much life in Frazetta's paintings that people are drawn to it, said Winiewicz. "People are automatically attracted to them, because of that visceral sense of life," and there's so much going on in them. "If that's not a god-given gift, I don't know what is."

The Encounter: spaceship and fairy-creature

Lion Queen (colored pencil)

Funeral Pyre with Nude

The Rescue

At the Earth's Core

Tarzan and the Golden Lion

Windblown

Tarzan the Invincible

The Lion Queen
At Earth's Core
Lord of the Savage Jungle
Lord of the Rings—The Black Nazgul
Tarzan at the Earth's Core
Flash Gordon and the Princess of Mongo
A Gentle Breeze
And here's the auction book cover.
---
Contact the author at charliejane@io9.com and follow her on Twitter and Tumblr