Technology is filled with all kinds of rumors, real and fabricated. It gives us a look at what might be and will be. BitStream gathers the whispers all in one place to divine what the future has in store.
It seems the big tech companies are interested in the future of timelapses. Just last week, Microsoft finally let loose its Hyperlapse research project, finally making timelapses into a smooth experience instead of nauseating nightmare. And now Google and the University of Washington, in preparation for Siggraph 2015 in August, is showing what could be the future of DiY timelapses. All you need is a computer and a few million publicly available photos. Here's how it works:
First, we cluster 86 million photos into landmarks and popular viewpoints. Then, we sort the photos bydate and warp each photo onto a common viewpoint. Finally, westabilize the appearance of the sequence to compensate for lightingeffects and minimize flicker.

Our resulting time-lapses show diversechanges in the world's most popular sites, like glaciers shrinking,skyscrapers being constructed, and waterfalls changing course.
The researchers call the process "timelapse-mining" and may be the first use of the word "mining" in relation to technology that doesn't immediately fill me with dread. The best part? The researchers won't be keeping this tool to themselves and plan to release the code soon. You can read all about the inner workings of timelapse-mining right here. [Prosthetic Knowledge]
---
G/O Media may get a commission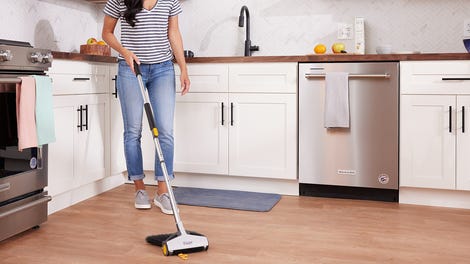 BOGO 50% Off
Flippr - BOGO 50% Off
Google wants to be the king of everything, and online retail falls under that widespread ambition. According to the Wall Street Journal, Google will soon implement "Buy Now" buttons when searching for products through its browser, cutting Amazon or eBay from the transaction entirely. Tricky plan, Google. Tricky plan. [WSJ]
---
Possible early renders of the upcoming Xperia Z5 (courtesy of reliable tipster @upleaks) shows a reimagined Sony flagship. Apparently codenamed Lavender, the Z5 looks to have super slim bezels and a front-facing flash. But this early render suggests the Z5 won't be ready until 2016. [TechRadar]
---
The G4 Cometh: LG's newest flagship is being its global rollout, beginning in Honk Kong and Russia this week and arriving in Europe and North America in June. [LG]

Coherent Apple Maps, Please: Apple Maps is firmly in third place, behind HERE Maps and Google Maps, when it comes to smartphone navigation, but the recent purchase of GPS firm Coherent Navigation, a company that specializes in precise navigation via satellite, will hopefully help change things. [WSJ]
Dell's Dual Display: A patent posted by Dell shows off a dual-display tablet, focused for professionals and educators, hoping to kill books in the classroom once and for all. [Patently Apple]
What You Might Have Missed on Gizmodo
Here's How Planet Hunters Are Going to Find the Next Earth
California's Wealthiest Are Being Drought Shamed on Social Media
The Backbone of the Internet Is Maxing Out
Action Heroes We Love: Arnold Schwarzenegger
My Cyborg Ear: How a Surgeon and Titanium Cured My Life Long Deafness