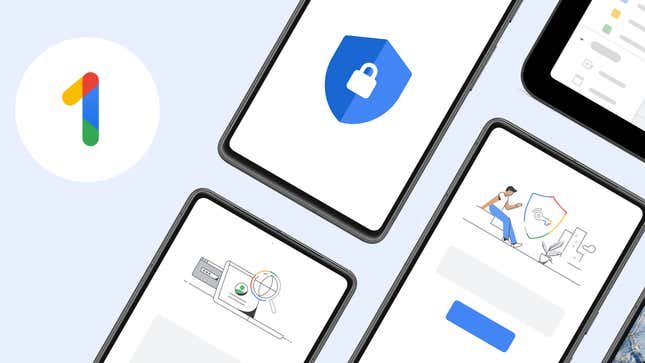 Google is announcing more features that are being expanded to include all Google One subscribers. The new additions include VPN access for every Google One member, not just those with Pixel devices or Premium plans. The company is also launching a "dark web report" so you can figure out where your sensitive information is circulating.

Making the Facebook Papers Public
Beginning today and rolling out over the next few weeks, Google One members starting at the $2/month Basic tier will have access to Google's VPN feature through Android, Windows, Mac, and iOS.
Google VPN is helpful if you need to hop onto the net from another IP or if you're sleuthing on your phone and want to avoid your employer peeping in on your browsing activity. The only bummer is that it doesn't offer the fine-tuned settings you can get with a service like ExpressVPN, which lets you connect through an entirely different country (helpful for watching Netflix in other regions). It's worth noting that your Google account still tracks your data as you move between websites.
As for the dark web report, this is Google's new way of notifying users if their info has made its way onto the scary parts of the internet. It works similarly to the password check offered through Google Chrome's Password Manager. It matches the data you provide—you can specify which data—with a global database of leaked information like credit cards and social security numbers. Each report will show any of your information that's been compromised, and Google will suggest that you report it to the appropriate entities when applicable. The feature will be available to Google One subscribers and will roll out over the next few weeks.
Google One is a fair deal. Plans start at $2/month and include Google Drive and Photos storage and cashback in the Google Store. Two weeks ago, Google also brought some formerly exclusive Pixel features to all Android and iPhone users with a Google One subscription. They include access to the Magic Eraser ability in Google Photos, a new HDR effect, and new collage styles.