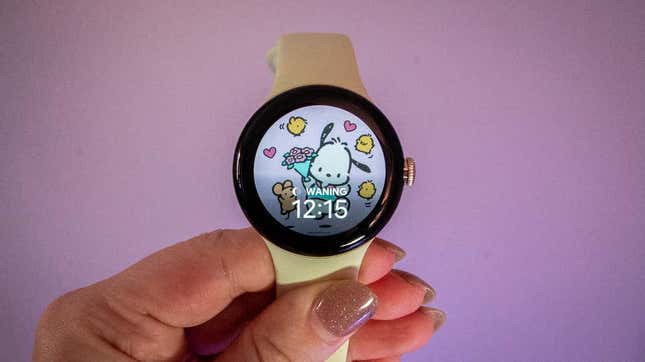 Four months after its launch, Google has finally brought fall detection to the Pixel Watch. The software update starts rolling out today to all Pixel Watch users. You can check for it on the device or through the Personal Safety app on Android.

Is Google's New $1,800 Pixel Phone Worth It? | Gizmodo Review
When Google announced the Pixel Watch, it promised fall detection would be coming. But it was a major bummer, considering the $400 starting price of the watch, which is about $50 more than Android's best smartwatch, the Samsung Galaxy Watch 5. Samsung has had fall detection available on its smartwatches since the Galaxy Watch 3.
Google says the feature "has been extensively tested" so the Pixel Watch can distinguish between an actual fall and "vigorous physical activity." It also says it can differentiate from a "small stumble" so that an exercise routine, for example, won't trigger an alert.
This feature doesn't necessarily make the Pixel Watch's starting price any more palatable. There are already affordable alternatives that offer fall detection through brands like ebuyNow, which debuted a $100 smartwatch at CES 2023. At the very least, Google delivered on a promise, adding a feature rather than killing one.
How does Pixel Watch fall detection work?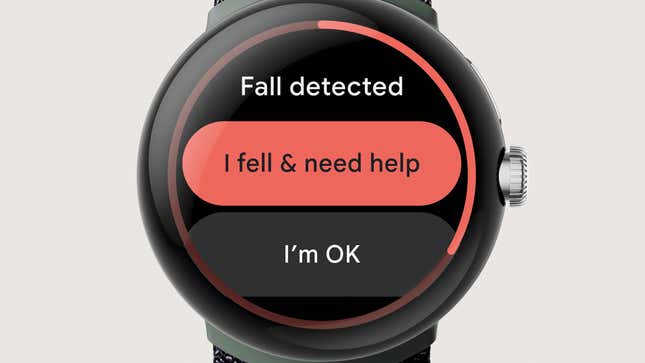 You can enable the Pixel Watch fall detection feature in two ways: through the Pixel Watch companion app or the Personal Safety app, which is integrated into the settings panel on select versions of Android. Once it's toggled on, the feature will use motion sensors and machine learning to determine whether a sudden pause is serious.

When the Pixel Watch does detect a hard fall—using motion sensors and a mix of machine learning—it will wait 30 seconds for movement before vibrating and setting off an audible alarm. A notification prompt will appear to ask if you require assistance. You can tap "I'm OK" on the watch to dismiss it. If you genuinely need assistance, you can tap "I fell and need help."
If you don't respond, the Pixel Watch will call emergency services with an automated voice alert that you've fallen. It will also share your location with the dispatcher, or you can speak to the operator through the watch.