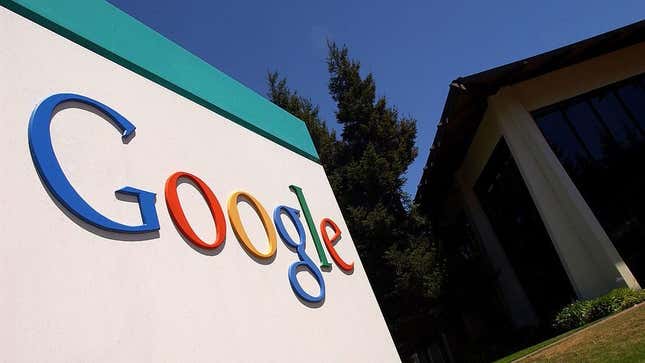 Bing could be taking over as the default search engine on Samsung devices thanks to its integration of ChatGPT Artificial Intelligence features. The shift would mark the first time in 12 years that Samsung has strayed away from Google, which has historically dominated the search engine market.
Hey Google, Where Did My Watch's Battery Life Go?
Google employees reportedly found out Samsung was considering switching to Bing last month, and The New York Times reported that according to internal messages, there was "panic" within Google's walls. Alphabet Inc's shares dropped by nearly 4% on Monday after reports surfaced that Samsung is considering moving away from the widely popular search engine, according to the outlet.
The move signifies rising support for companies that are ahead in the AI race. If Google is replaced, it stands to lose $3 billion out of its $162 billion annual revenue, internal messages say.
Google, Microsoft, and Samsung did not immediately respond to Gizmodo's request for comment.
Google has struggled to keep up with its AI competitors, like Bing, which was one of the first on the scene to roll out its new AI features to users. Bing users received the upgraded search engine in February while Microsoft continues to pursue other AI features, including Bing's image generator.
Although Google has strived to progress in the AI race, it has encountered numerous setbacks including a loss of $100 billion in early February when its chatbot, Bard, collated inaccurate information in its promotional video. Atlantic Equities analyst James Cordwell told Reuters, "Investors worry Google has become a lazy monopolist in search and the developments of the last couple of months have served as a wake-up call."
Google is reportedly working to create a new AI-powered search engine, which appears to directly contradict Alphabet CEO Sundar Pichai's comments that he did not want to rush the release of AI products in a Sunday interview with 60 Minutes. "I've always thought of AI [artificial intelligence] as the most profound technology humanity is working on. More profound than fire or electricity or anything that we've done in the past," Pichai said.
A Google spokesperson told The New York Times that it is always improving its search engine to entice users to keep coming back to the platform but clarified that Android phone makers could move to other technologies that might positively impact the customer experience. Google is also at risk of losing an additional $20 billion if Apple decides not to renew its contract later this year.