It's one of the most obnoxious and common experiences on the internet—you check out a product online, let's say a new mattress, and then for weeks afterward, ads for the mattress stalk you around the internet, showing up on every website you visit. Maybe you decided to buy another mattress, or maybe you even bought the one featured in the ad, but the ad will still follow you around insistently.
These kinds of ads are called "reminder ads" and Google knows how annoying they are. So it's giving users the ability to mute them. Starting in the next few days, users will be able to mute ads from specific advertisers for 90 days. Reminder ads usually last for about a month, Google says, so it wanted to make sure the mute lasted a bit longer.
"Today, we're rolling out the ability to mute the reminder ads in apps and on websites that partner with us to show ads. We plan to expand this tool to control ads on YouTube, Search, and Gmail in the coming months," Jon Krafcik, a group product manager for data privacy and transparency at Google, wrote in a blog post announcing the change.
The muting tool will only impact ads served through Google, of course, so you might still see a reminder ad from time to time even after you've muted it. But the mute will be effective on any ads served through Google's network, which encompasses 2 million sites and reaches over 90 percent of people online.
G/O Media may get a commission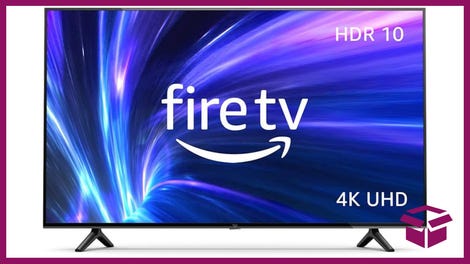 42% Off
Amazon Fire TV 50" 4K Smart TV
Google is also expanding another one of its ad-muting tools that's been around since 2012 and allows users to hide specific ads or advertisers that they don't want to see. "In 2017, we received more than 5 billion pieces of feedback telling us that you mute ads that aren't relevant. We incorporated that feedback by removing 1 million ads from our ad network based on your comments," Krafcik wrote.
Now, users' muting preferences will be synced across their devices if they're logged in to their Google account—so if you mute an ad on your phone, you won't see it later on your computer.