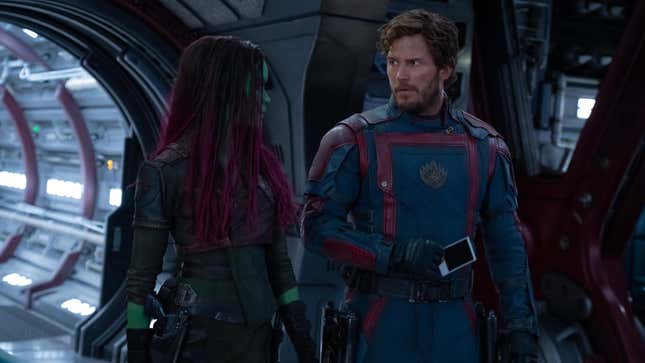 Six years have passed since the Guardians of the Galaxy, under the watchful eye of director James Gunn, graced the silver screen in 2017's Guardians of the Galaxy Vol. 2. Since then, we've seen a lot of the Guardians, but most of it was in Avengers movies—plus a Thor movie, and Gunn's Holiday Special for Disney+.
Which is a long way of saying, if you want to go see Guardians of the Galaxy Vol. 3 this week (and you should, we think it's awesome), there are a lot of things you may have forgotten or missed. Never fear. We've seen the film and have for you this list of 11 things you should remember when you sit down in theaters this weekend.
Or, if you actually do want to do a full rewatch, here are the essentials, all available on Disney+.