The Global Energy Balance Network— a research institute supported by Coca-Cola—is claiming that exercise, and not diet, is the best way to prevent weight gain. It's a dubious and self-serving message that's not going over well amongst diet and obesity experts.
"Most of the focus in the popular media and in the scientific press is that they're eating too much, eating too much, eating too much, blaming fast food, blaming sugary drinks and so on," claims Dr. Steve Blair at the Global Energy Balance Network website. "And there's really virtually no compelling evidence that that in fact is the cause. Those of us interested in science, public health, medicine, we have to learn how to get the right information out there."
As reported at CBC News, Blair's extraordinary claim, along with an accompanying video, recently caught the attention of Ottawa-based obesity expert Dr. Yoni Freedhoff. During his ensuing investigation to find the origin of these claims, he discovered that the network is receiving financial and logistical support from Coca-Cola, which isn't something that was previously disclosed. Alarmed, Freedhoff contacted Anahad O'Connor from The New York Times to get the word out.
In his ensuing article, "Coca-Cola Funds Scientists Who Shift Blame for Obesity Away From Bad Diets," O'Connor writes:
Health experts say this message is misleading and part of an effort by Coke to deflect criticism about the role sugary drinks have played in the spread of obesity and Type 2 diabetes. They contend that the company is using the new group to convince the public that physical activity can offset a bad diet despite evidence that exercise has only minimal impact on weight compared with what people consume.

This clash over the science of obesity comes in a period of rising efforts to tax sugary drinks, remove them from schools and stop companies from marketing them to children. In the last two decades, consumption of full-calorie sodas by the average American has dropped by 25 percent.

"Coca-Cola's sales are slipping, and there's this huge political and public backlash against soda, with every major city trying to do something to curb consumption," said Michele Simon, a public health lawyer. "This is a direct response to the ways that the company is losing. They're desperate to stop the bleeding."
G/O Media may get a commission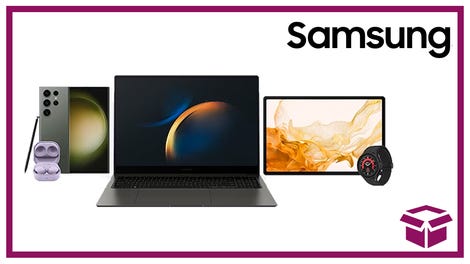 24 hour deals
Discover Samsung - Daily Deal
Over at Scientific American, Dina Fine Maron spoke to diet and behavior expert Charlotte Markey to learn if people can lose weight with exercise alone. Here's what Markey had to say:

I find everything going on here very troubling. In the promotional video from Coke's group, linked to by the NYT, exercise scientist Steve Blair says we don't know what is causing obesity and we need more research. That message is oversimplified and terribly misleading. We actually know a great deal about what leads to obesity. It's not a great mystery. People are eating too much and not exercising enough…that makes it inevitable that people will be obese. The group's emphasis on physical activity is misleading based on what the data shows. There's no data to support saying if you exercise for 30 minutes three times a week that this will take care of the problem. We have data refuting that.

In reality, we need people to stop drinking sugary beverages like soda. Soda is the one consumable beverage that is repeatedly cited as having the biggest impact on obesity rates. From a public health standpoint, we want soda out of schools and we want cities to really decrease intake of soda—and Coca-Cola knows this and knows they are being proactive and defensive against taxes on soda and other limitations.
Very disturbing. This issue bears a startling resemblance to the efforts of cigarette manufacturers to deliberately mislead the public about the health risks of smoking.
[ CBC | Scientific American | New York Times ]
---
Contact the author at george@io9.com and @dvorsky. Top image by Coca-Cola Foundation.