For almost a decade, there have been rumors that Microsoft was developing a dual-screen device that would radically alter they we think about modern computing. In 2009, it was the Microsoft Courier, while more recently, patents showed something that looked more like a folding Surface allegedly codenamed Andromeda.
Then, less than a month ago, Thurrot.com published info from reportedly leaked documents saying Andromeda could make an appearance as soon at this year, alongside Libra, a smaller, low-cost Surface, and Carmel, the next version of the Surface Pro. Suddenly, those patent filings seemed a lot more plausible, and now, a new report from The Verge gives even more credibility to the theory Andromeda might actually exist.
According to internal documents from Microsoft, Andromeda will be "a new pocketable Surface device form factor that brings together innovative new hardware and software experiences to create a truly personal and versatile computing experience."
Andromeda's design is described as having a "wraparound" display that spans the device's hinge and folds outwards in a manner that The Verge says looks identical to 3D renders created by David Breyer.
G/O Media may get a commission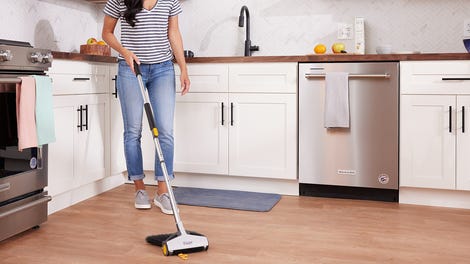 BOGO 50% Off
Flippr - BOGO 50% Off
As you'd expect from a Surface, the documents show that Microsoft has toyed with the idea of including stylus support on Andromeda, while also testing the use of ARM-based processors instead of traditional x86 chips. This would make a lot of sense for a smaller, pocket-friendly device, as the greater power efficiency seen in Windows on Snapdragon devices like the Asus Nova Go could translate into better battery life for Andromeda.
The potentially worrying thing about all this, is that according to the Verge's sources , Microsoft is hesitant about the device and "could pull the plug at any stage."
For many, Andromeda is also seen as the long-rumored Surface Phone, which would seem to jive with remarks from the leaked documents that claim Andromeda is Microsoft's response to its now defunct Windows Phone platform.
And while it's possible that none of the rumors about Microsfot's long-rumored device come fruition, with Intel and Asus already having demoed dual-screen devices at Computex 2018, even if Andromeda never gets released, there's a good chance some other company will make eventually make good on people's dual-screen dreams.
If you know anything about forthcoming Microsoft products—or anything else interesting—don't hesitate to reach out to sam.rutherford@gizmodo.com.