There's been a power vacuum in the online drug trade since black market Silk Road got busted. It won't last. The internet abhors a vacuum just as much as nature. The proof is Evolution, a smarter, more morally bankrupt version of the Silk Road that's on the rise.
Evolution isn't the biggest online black market; Agora and Silk Road 2 have been around for longer, and have more customers. But it's growing quickly for one reason: It's the best online black market. Wired describes Evolution's quick ascent:
Since it launched early this year, the anonymous black market bazaar Evolution has grown dramatically, nearly tripling its sales listings in just the last five months. It now offers more than 15,000 mostly illegal products ranging from weapons to weed, cocaine, and heroin. That's thousands more than the Silk Road ever hosted.
Evolution stays online more reliably than its competitors—they all have down time, but Evolution does a better job at staying up. Its pages load faster. And its escrow system is designed to prevent vendors from running off before delivering the promised goods.
Evolution deals go down with bitcoin, and its founders are aware of the risks associated with the cryptocurrency, which is why they require "multi-signature transactions." That means that you can only move money if the buyer, seller, and a site administrator all sign off on a transaction. Considering how someone hacked into Silk Road 2 and stole all the bitcoins, Evolution's increased security is a huge draw. (Now might be a good time to remind you that even though an online black market is relatively secure, it's still objectively hella illegal and you should not go and order stuff on it.)
G/O Media may get a commission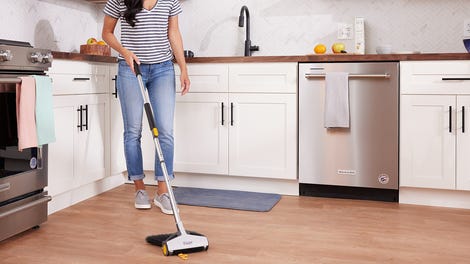 BOGO 50% Off
Flippr - BOGO 50% Off
Logging on to Evolution through the Tor network, it looks strikingly benign for a burgeoning black market, with a muted web design and sober announcements about escrow.
The buyer's guide looks like it'd fit in on Amazon:
Evolution's goal is to combine the old and the new; using what made our predecessors great, infused with modern functionality and clean looks. It was designed and developed with simplicity in mind, and yet be as secure as possible.
But this isn't Amazon. If you're browsing Evolution, you can buy an ebook... but you can also buy an AK47, PCP, and a stolen credit card.
Unlike the Silk Road, which operated under the pretenses of arranging for victimless crimes, Evolution's anonymous creators don't appear to give a shit whether the products screw people over or not... which is why a full 10 percent of the products for sale are stolen credit cards and log-in credentials. You can buy counterfeit money, or cash out hacked PayPal accounts. As of now, there are 1411 fraud-related listings. There are also some oddly innocuous items, like knockoff Mont Blanc pens and what is listed as "The best GET LAID guide on earth."
And of course you can buy an assload of drugs.
Evolution isn't entirely without an ethos: according to its subreddit, the market's creators believe their philosophy is "congruent with that of TOR's: free speech and anonymity." Child porn, prostitution, hitmen, and ponzi schemes are banned. There's also a monthly raffle, which makes me think there's at least one kindly grandpa on staff, because nobody under 65 organizes raffles.
Evolution's security is superior to rival marketplaces, with a form of two-factor authentication available. The clever escrow service offers people a way to protect their money while they wait for their orders. Evolution is like the Silk Road with flimsier ideals, which makes it both scarier and more likely to succeed.
Then again, the short history of online black markets is littered with heists, busts and failures, so if you're keeping an eye on Evolution, be aware that extinction always looms as a distinct possibility. [Wired]