Earlier this week we reported how Apple had successfully won a case to remove several HTC Android handsets from the US market. Turns out the engineers at HTC have already found a workaround.
At a press conference on Wednesday, the HTC Chief Executive Peter Chou revealed that the company was already testing a fix which will allow it to comply with the US ban.
The original disagreement was over a software feature that infringed Apple's Data Detector patent — basically, a means by which the phone can automatically recognize formatted data such as email address and phone numbers and display them as a link. The "Linkify" functionality in some of HTC's Android devices infringed upon Apple's patent for the technology.
G/O Media may get a commission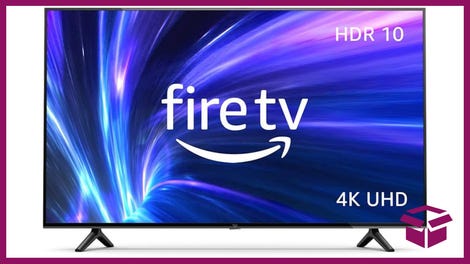 42% Off
Amazon Fire TV 50" 4K Smart TV
Amusingly, Chou stated that the whole situation wasn't too big a deal for the firm, as the feature is "actually quite rarely used," Bloomberg reports. All in, HTC has taken the whole thing in good spirit.
There's no word about what the workaround is, or how it works, but HTC is already testing the new software on its phones. This sounds to me rather like it already had most of the code written in case the ruling went Apple's way. Either way, it does mean that those HTC handsets won't be off the shelves for long. [Apple Insider and Bloomberg]