The future is always weirder than what you imagine. What you're seeing is an off-the-grid house made entirely from specially-treated fabric that can withstand 100-mile-an-hour tornado winds, store energy, recycle water, and maintain comfortable temperatures year-round.
Called Techstyle Haus, it's made with rapid prototyping, and can be rebuilt to handle rapidly-changing climates. It's powered by bendable solar cells that curve to fit the shape of the roof, and surrounded by gardens nourished by gray water. Basically it's a tent that is smarter than a smart house. And it's intended to be used by people who want to live outside cities, in agricultural areas.
It was designed by students from Brown University, Rhode Island School of Design, and the University of Applied Sciences in Erfurt, Germany. They'll enter it in the 2014 Solar Decathlon Europe.
Brown University explains the project:
The soft, highly insulated shell is designed to meet the standard for a passive house—one that uses 90 percent less energy for heating and cooling that a standard building. Techstyle Haus will get all the power it needs and more from a flexible solar array arranged on the its curved textile roof.

The idea behind their design, the students say, is to push the envelope of what's possible in sustainable construction. They wanted to show that an efficient solar home need not be a boxy, thick-walled structure with no windows.

Despite its soft shell, Techstyle Haus is no mere tent. It's made from a fabric often used on the roofs of domed stadiums fixed to a steel frame designed to withstand 130 mile-per-hour winds. A heat recovery system, phase change materials, and a solar-thermal system all help Techstyle Haus to achieve the passive house standard.
G/O Media may get a commission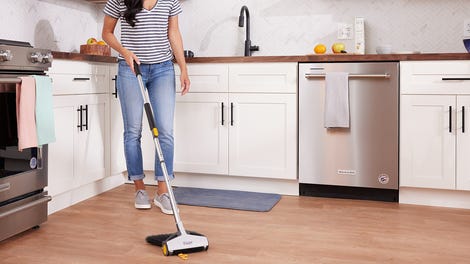 BOGO 50% Off
Flippr - BOGO 50% Off
You can also see photos of the construction on Flickr, and find out more on the Techstyle Haus website.