A kid-sized submarine arrived in northern Thailand, just a few hours before the final four members of a youth soccer team and their coach were rescued from the flooded Tham Luang cave complex. Elon Musk, whose minions had built the sub out of SpaceX rocket materials for the sole purpose of moving the trapped boys to safety, delivered the mini sub himself and announced his presence in a tweet to his 22 million followers. Meanwhile, the rescue chief said that the kid-sized submarine was "not practical" for the boys, as thousands heaped praise onto Musk for doing—well—it's unclear if the bombastic billionaire really did anything helpful. Which makes you wonder: is Elon Musk serious with this shit?
The short answer to that question is no. Musk has a long track record of promising to solve huge problems and then either missing deadlines or falling short. Along the way, he's also built up a cult of personality that leads fans to compare him to comic book superheroes. So even if Musk isn't really serious about his ridiculous, buzz-building projects, plenty of people still think he is. We need to stop that.
Let's just look at the facts from the Thai rescue effort. The boys soccer team went missing on June 23 and were found alive on July 2. At that time, the Thai government undertook at massive rescue effort that involved Thai Navy SEALs, British cave divers, United States Air Force search-and-rescue specialists, as well as crews from several other nations. Within a week, the rescue operation mapped out the cave, assembled a plan, used pumps to reduce the water level, delivered food and medicine to the stranded team, and even provided medical support to the boys. One Thai Navy SEAL diver died in the process. But on Sunday, rescuers brought four of the boys out of the cave and to safety. On Monday, four more emerged. The final five were rescued on Tuesday, just after Elon arrived with his little submarine.
To be clear, neither the Thai government nor the rescue effort asked Musk to build them a sub, that we know of. The billionaire CEO of Tesla and SpaceX apparently started thinking about the idea, when he replied to a Twitter mention. He was almost humble at first:
G/O Media may get a commission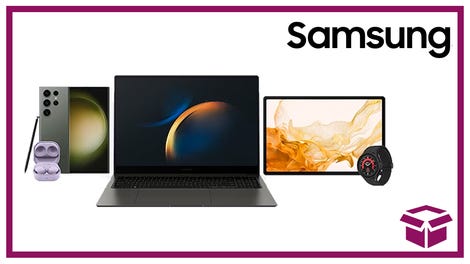 24 hour deals
Discover Samsung - Daily Deal
Twitter user MabzMagz then compared him to Iron Man—which as we've said is a popular thing to do—and Musk's gears started to turn. First, he said that his own Boring Company was "pretty good at digging holes," and then, the billionaire started a stream of consciousness sort of dialogue about how he might rescue all of the boys with some sort of "escape pod." Right after a retweet about fake news and Tesla manufacturing success, the idea for "a tiny, kid-sized submarine" was born. Musk said he'd use "the liquid oxygen transfer tube of the Falcon rocket as hull," and rather remarkably, tweeted out a video of the sub being tested in a California high school's swimming pool the next day. A day later, as the boys were actually being brought out of the cave by the rescue team, Musk tweeted some more videos of testing.
Around the same time, Musk said in a tweet that the mini-sub would arrive in Thailand "in about 17 hours." It was already clear that it might be operational on the ground after all the boys and their coach had been rescued. But Musk went anyways and bragged about it on social media:
What the hell is Elon Musk doing?! This entire series of events is baffling, not only to me but also to the rest of the internet. At first, it seemed curious that Musk would divert his attention away from his sometimes struggling car company and his frankly super busy rocket company to aid in a rescue operation on the other side of the planet just because somebody on Twitter asked him to.
But Elon Musk is a rich and powerful guy who can do what he wants. Maybe he could just write a check or give the rescue divers a free Tesla or something. It seemed downright nonsensical, however, when Musk built a damn kid-sized submarine and sent it to Thailand, where it might be completely useless. This absurdity was not lost on the media. Here's a journalist responding to the buzz:
It's hard to know exactly what Klippenstein's statement about "humanitarian pledges" is referencing, but it might be Musk's promise to rebuild Puerto Rico's power grid. That's another project that wasn't as simple as Musk flying in to a disaster zone with some gadgets and fixing everything in a day.
But this point about building viral buzz around his ideas is a salient one. Musk is a new kind of showman, someone who commits himself to absurd but headline-grabbing goals on a regular basis. A couple years ago, the guy told a room full of experts that SpaceX would build a "self-sustaining city" on Mars in the 2020s. He even made a promo video for the "interplanetary transit system" that would send entire populations of people to the Red Planet in our lifetimes. Then you add other pie-in-the-sky projects like the Hyperloop connecting major American cities and the Boring Company putting highways underneath Los Angeles.
The press loves to cover these announcements, even when there is very little evidence that Musk can keep his techno-futuristic promises. Gizmodo is no exception. We breathlessly covered the saga of SpaceX, its reusable rockets, and drone barge. We flipped out, however skeptically, when he revealed his Hyperloop idea. We even took Musk seriously when he said he was going to go to Mars. At a certain point, however, Musk the showman stopped being cute and started seeming like the world's most annoying bullshitter. It certainly didn't help earlier this year when Musk decided he hated journalists and wanted to start a website where random people could rank them. So far, Musk's new Yelp for journalists website does not exist.
The weird difference between some of Musk's famous vaporiffic moonshots and the kid-sized submarine is that Musk actually built the sub. But it's nothing more than a useless stunt. Not only did Musk show up too late to help, he showed up with a tool that wasn't even helpful. As it seemed increasingly obvious that the sub wouldn't actually rescue any boys from the cave, Musk later tweeted that it "could also be used as an escape pod in space." So at least there's that non-existent contingency.
What's most frustrating about Musk's stunts is how everything feels a little bit like a grift. Like, every time, you have to wonder what Musk is really selling, and as time goes on, those sales pitches become more convoluted. The Mars thing was a great way to build publicity for SpaceX. The Hyperloop fiasco seems like some sort of weird ad for Tesla and the future of transportation. The Boring Company, complete with promotional flamethrowers, is a different version of a Tesla ad. But with this kid-sized submarine, it's not immediately clear what Musk is shilling.
Perhaps, at long last, Musk is just advertising his own ego. Musk, the man who does things, is here to outdo himself, and lucky you get to be his audience. The kid-sized sub was never the point of this latest stunt. Musk just wanted to remind his fans that he's the man who makes things happen, often with the help of technology, money, and bluster. Just like Tony Stark. Keep those fawning comparisons coming, too. Musk is very serious about about the idea of being a real-world Iron Man.
Update: In a series of tweets, Musk insisted that his capsule would have worked:
The apparent exchange pictured is between Musk and Dick Stanton, one of the first British divers called in to help with the rescue, doesn't exactly prove that Musk is right. Meanwhile, it's unclear why Musk claims that the former Thai provincial governor, whose name is Narongsak Osatanakorn, is not the "rescue chief." Osatanakorn is identified in the press as the head of the joint command center coordinating the operation and has been issued regular updates about the rescue as it was unfolding.
It's quite possible that Musk is trying to delegitimize Osatanakorn, because he's the one who said that the kid-sized sub was "not practical" for the rescue. But who knows. Elon Musk is a man who's hard to understand.