Three new actors join Star Trek: Discovery. Details on the Han Solo's new merchandise darling. Even more wild rumors about the solo Batman movie. Plus, the next Bond movie may have found the director it deserves, and a new clip from Star Wars Rebels. Don't lose your head, Valentines, it's spoilers all the way down!

Han Solo
Jeff Sneider at The Tracking Board claim's that, as speculated, Phoebe Waller-Bridge's rumored role is indeed is playing "the first significantly-featured female droid in Star Wars history."
---
Star Wars: The Last Jedi
John Williams is already hard at work composing the score.
G/O Media may get a commission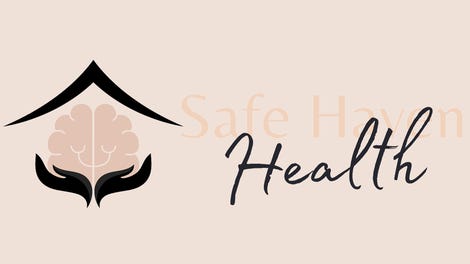 Addiction counseling
Safe Haven Health
---
James Bond 25
Director Chad Stahelski (John Wick, John Wick: Chapter 2) is interested in directing his own "wacky" take on the Bond franchise. Luckily for all of us (if British tabloids are to be believed), he's rumored to be attached.
I'm interested in projects where you can world create. To jump back into somebody else's world where it's already been around for so long would be scary. But if there was one property, that wouldn't be a bad one to try and invest yourself. Especially because of the ebb and flow of the Bond universe right now, I think the timing is good for a slight reinvention with a different perspective shift. Bond has gone from completely serious to totally cheeky to really fun again, to emotional, to serious, to internal, to external. I would love to give the pitch and if they got my wacky version of it, and it fit, yeah. That's almost a dream too big.
---
The Batman
According to John Campea on the YouTube series, Collider Movie Talk, Ben Affleck "wants out" of the role, badly.
I've talked to three separate people, both in one way or another connected in some way to what's going on at Warner Bros. What all three have told me was that — nothing about whether the script was thrown out or whether they liked the script, nothing about the direction Matt Reeves it taking it, none of that — but one of the things that has come out of the conversation with all three is this. They're telling me that Ben Affleck, make no mistake, he does want out. He doesn't want to to be Batman anymore, is what I was told.
He specifies:
I have been told that Affleck is talking with Warner Bros in an attempt to get out of being Batman. And that if they do not let him out of being Batman, the standalone Batman film that ultimately happens will be the last time we see Affleck as Batman.
All that, however, should be taken with a huge pinch of salt, because Campea preceded his claim by saying that it's hugely unreliable and that it's a rumor that shouldn't be shared around by people, so why even bring it up in the first place?


So make of the whole damn mess what you will.
---
Kong: Skull Island
Tom Hiddleston gets fatalistic in this new TV spot.
---


Aquaman
A picture from the set of Julian Lewis Jones with Jason Momoa has hit the web. Jones has been cast in Justice League in an undisclosed, but rumored to be villainous, role. So what's he doing on the set of Aquaman?



---
Arrow
Marc Guggenheim answers the question on everyone's lips: "Where's Thea?"
Everyone's like, 'Where's Thea? Where's Thea?' Willa's [contracted for] 14 out of 23 episodes this year. She's not in all 23. That's not her contract. We've had to write around that.
Meanwhile, the producer also says that Katie Cassidy—who of course played the dearly departed Laurel, and returned in the midseason premiere as Earth-2's evil version of the character, Black Siren—still has a future on the show.
We have an idea for how to see [Katie] again, but we haven't made a deal with her. She's not a series regular anymore, so we have to make a contract with her, and she's got to be available. We haven't had those conversations. But… we know exactly what we do want to do. You now know more than Katie does in terms of her involvement at the end of the season.
More Black Siren? A resurrection on the cards? Start speculating now.
[TV Line]

---
Star Trek: Discovery
CBS All Access has announced Terry Serpico, Maulik Pancholy, and Sam Vartholomeos have joined the series. Serpico will play Admiral Anderson, Pancholy is Dr. Nambue, the Shenzhou's chief medical officer, and Vartholomeos is a junior officer aboard the starship Shenzhou. Somehow we've heard more about the crew of the U.S.S. Shenzhou on this show than we have the crew of the titular Discovery.
---
Lucifer
Good news for us, and for Satan: the show has been renewed for a third season at Fox. [TV Line]
---
Agents of SHIELD
The director is captured in a new clip from tonight's episode, "The Man Behind the Shield."
---
The Vampire Diaries
Here's the teaser for the series finale, "I Was Feeling Epic," airing March 10th.


---
Star Wars: Rebels
Finally, Sabine has a terse reunion with her mother—whose armor Sabine should totally steal and mod up at the end of this storyline because it looks rad—in a new clip from "Legacy of Mandalore."
---
Additional reporting by Gordon Jackson. Banner design by Jim Cooke.