Sonny Dickson has images and video of what he claims is the iPod-based interface—including a gnarly-looking, on-screen click wheel—that almost beat out iOS for the iPhone. Whether it's legitimate or not, let me just say this: thank Christ it didn't see the light of day.
Dickson says the system was known internally as AcornOS, and the startup screen features a cute lil' black and white acorn. For whatever reason, he doesn't give us much of a look at the prototype device itself (why is it so dark?) but spends plenty of time playing around with the interface. Besides the aforementioned on-screen click wheel, which takes up about half screen, the alleged software also features a menu-oriented UI that will look familiar to anyone who has ever used an old school iPod.

By way of proof, Dickson points to a patent Apple filed in 2006 for a "multi-functional handheld device," which includes a click wheel.
Whether or not this is an actual, real-life prototype—as opposed to some bullshit interface concocted by a bored Apple fan—is up for debate. But it is worth noting that when designing the original iPhone, Steve Jobs pitted two Important Apple Men, Tony Fadell and Scott Forstall, against each other to see who could dream up the best mobile operating system. Forstall, who was head of the Macintosh team, won out, while Fadell, who led the iPod team, was left in the dust. (It appears Fadell still hasn't gotten over that.)
Would the AcornOS prototype one day lose its headphone jack, too? Unfortunately, the answer is lost to the sands of time.
G/O Media may get a commission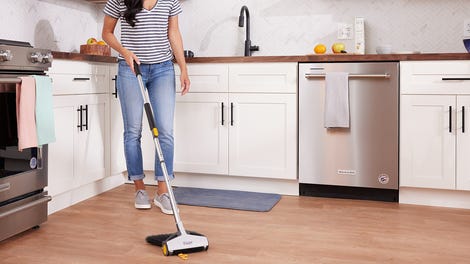 BOGO 50% Off
Flippr - BOGO 50% Off
[Sonny Dickson via Mac Rumors]