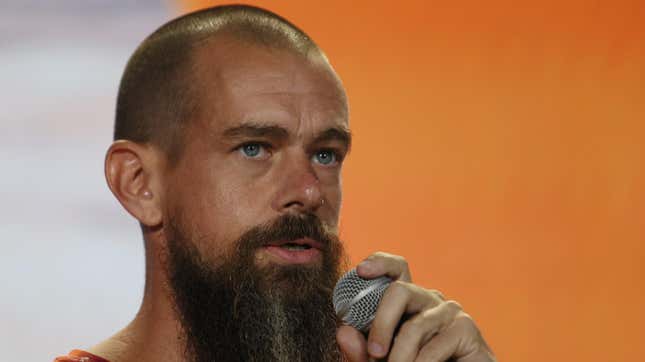 Block, the Jack Dorsey-owned parent company of Cash App, is contesting accusations of fraud and rampant fake accounts with a new data disclosure. In a Thursday memo to investors, the company claimed that 44 million of Cash App's total 52 million active monthly accounts have been authenticated via its "Identity Verification (IDV) program."

Why Banning TikTok Won't Protect Our Privacy
Further, the company stated that about 39 million of those users represent "unique Social Security numbers as of December 2022." Assuming that means that, minimum, 39 million users are real people with real U.S.-issued SSNs, then the newly released data runs counter to known short-seller Hindenberg's claims from last week.
On March 23, the investment research firm released a report alleging that between 40% and 75% of Cash App users are "fake, involved in fraud" or that the numbers were simply the result of users holding multiple accounts. Block denied the accusations in a public blogpost, and said it would "explore legal action" against Hindenberg. Nonetheless, following the short seller's report, Block's stock value nosedived by more than 20%, according to Bloomberg Markets. 
In response, Dorsey's company was apparently compelled to release more details on its user base. In addition to the numbers on verified users, Block also addressed transaction specifics. It estimates the overwhelming majority of incoming transfers—some 97%—are from verified account activity, per the memo. Though, it's unclear how the company got to that estimation.
Cash App is only available to users in the U.S. and United Kingdom. The company allows individuals to hold multiple different accounts, but says that's a feature, not a bug. "Cash App is built to support customers who may want to maintain multiple accounts. For example, customers can maintain a separate business and personal account or can also maintain multiple personal accounts (e.g., one for everyday personal use and one to set aside funds for budgeting)," the company noted in the Thursday memo.
It further claims that its "approach to compliance is consistent with other financial services platforms."
Following Block's disclousure, the company's stock is still far from a full recovery, but it is trending slightly upwards. Shares have risen about 3% in afternoon trading, as of publication time.