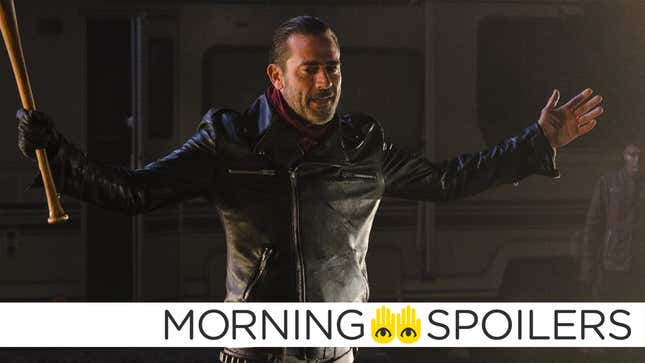 The new Predator loses Benicio Del Toro. New details on Stan Lee's Doctor Strange cameo have been revealed. Get a look at Supergirl's wonderful Commander-in-Chief. Plus, a new poster for Rogue One, why next season of Stranger Things has a peculiar episode count, and a new clip from Legends of Tomorrow. Spoilers!

Predator
Boyd Holbrook is in talks to star in the film, after Benicio Del Toro has departed the project. [THR]
---
Mute
Justin Theroux has joined Duncan Jones' scifi thriller. [Coming Soon]
---
Doctor Strange
Comicbook.com describes Stan Lee's cameo, show as part of the film's 15-minute IMAX teaser:
In what looks like one of the most epic foot chases in cinematic history, Doctor Strange and Mordo are running down streets, up building sides, and across the sky as the world warps around them. After Kaecilius bends the building on which Mordo and Strange are running, they fall to the ground and into the side of a bus. As they fall, the camera angle switches to a point of view from inside the bus, revealing Stan Lee reading Aldous Huxley's The Doors of Perception.

As Strange and Mordo smash into the bus' window, Lee bursts out saying, "Now, that's hilarious!" until the camera swaps again and the chase continues.
G/O Media may get a commission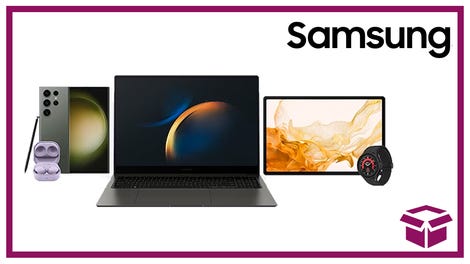 24 hour deals
Discover Samsung - Daily Deal
There's also a handful of new shots in this new international trailer:
---
Rogue One: A Star Wars Story
Felicity Jones discusses the film's reshoots:
Obviously when you come to the edit, you see the film come together and you think, 'Actually, we could do this better, and this would make more sense if we did this. I've done it so many times. I mean, you wouldn't just give your first draft on this story, would you?
[THR]
Here's a new poster, released in advance of this morning's trailer.
---
Mulan
Ang Lee has passed on Disney's live-action project. [THR]
---
The Walking Dead
Last month, Jeffrey Dean Morgan caused a stir saying that Negan could take out more than one main character in the show's seventh season premiere. However, Morgan has come out and denied that he meant that, instead saying he simply meant Negan has done more than just kill the one person he bludgeons in the premiere:
That's not what I said. I did an interview with this guy and I was talking about Negan's arc and what he does in the course of being Negan on The Walking Dead. Instead of talking about the one person Negan kills—because Negan kills a lot more than one person on the lineup. And somehow he pieced that all together in such a way that it turned into the article that he wrote. It was to get people fired up. Negan does kill a lot of people in the next couple of years. Before we even meet him he's killed a lot of people. Negan's been around for a long time.
So maybe there's just one victim to look out for when the show returns. [Variety Latino]
---
The Vampire Diaries
According to showrunner Julie Plec, the writers team "pitched and abandoned nine different decade dance episodes" for the final season, saying they haven't found one that they like enough yet. [EW]
---
Gotham
A synopsis for "Red Queen" has been released:
After coming in contact with a substance by the hand of Mad Hatter (Benedict Samuel), Jim Gordon (Ben McKenzie) gets led on a psychedelic trip and must confront his past, present and future. Meanwhile, Penguin (Robin Lord Taylor) struggles with Nygma's (Cory Michael Smith) new relationship.
---
Stranger Things
Co-creator Ross Duffer says to expect the same number of episodes for the show going forward:
Netflix didn't pressure us to do more or anything. We don't feel like we need a full 10 episodes. But it can't quite fit in eight, so that's how we ended up in nine. And I think in future seasons it will be the same thing. Let's break out the story and see what we need. Whatever number it ends up at, great. The thing I like about keeping it down to eight or nine is that we're able to more meticulously control things and try to keep it from turning into this machine that's grinding things out. If it gets much longer, it could become unwieldy and just turn into a traditional show — which is what we're avoiding.
[THR]
---
Supergirl
All hail the chief, with new pictures of Lynda Carter's appearance as President Marsdin on the show.
---
Black Mirror
Here's a couple of new featurettes about some of the new episodes.


---
Ash vs Evil Dead
Spooky goings-on and crossword dilemmas in a new clip.
---
Legends of Tomorrow
Finally, Rip's team faces a terrible alteration to the timeline in a new clip from tonight's premiere.
---
Additional reporting by Gordon Jackson. Banner art by Jim Cooke.