In 1982, Cliff Twemlow, a former nightclub bouncer turned library music composer for De Wolfe Music, sought to adapt his novel, The Pike, into a feature film starring Joan Collins. "The freshwater equivalent of Jaws", The Pike told the story of a twelve-foot killer pike mutilating the locals of Lake Windermere, and the recently divorced tabloid journalist who's out to write the story.

Featuring a rugged marine biologist and longbow expert named Ulysses Grant—and an upcoming beauty pageant that would assuredly endanger more lives than any other event, the book's story did not stray too far from the general plot of Jaws. Still, Twemlow was able to generate interest, with his cast including Collins, Jack Hedley and TV hostess Linda Lou Allen.
In the same year, Twemlow and his cast made several TV appearances on British programs like Look North and Tomorrow's World, in an attempt to raise enough funds and public interest for the film. (See a clip here!) But even though the project was still "crowd funding", this didn't stop the erstwhile filmmaker from commissioning a life-size robotic pike from Ulvertech Engineering, up front. His press tour concluded with a extravaganza at Low Wood Centre where journalists could interview his pre-assembled cast and see the submersible robot fish themselves. But similar to the shark in Jaws, the robot pike failed to operate properly on the big day—the embarrassment eventually leading Twemlow and company to abandon the project.
Still, the engineers at Ulvertech were able to iron out the prop's malfunctions and the 12-foot killer pike reportedly spent two years at a robotics exhibition in Japan, where visitors could manipulate the pike's jaws by joystick remote. After its tour of duty, the robot pike returned to the offices at Ulvertech, but its current whereabouts are unknown. Speaking with News & Star in 2006, journalist Andrew Wilson, who had written about the film back in the day, revealed:
"One theory is that Hyspec Systems let it go eight to 10 years ago to someone who operated a mini-sub on Windermere; another is that it was given to scrap merchants. So it may or may not still be in existence somewhere — and if someone knows where it is, I would like to know. However, a full-size model of the pike does exist, and can still be seen. A dummy fibre glass version of the pike was made at the same time, and was later loaned to the Low Wood Water Sports Centre, where it became and remains quite a popular attraction."
G/O Media may get a commission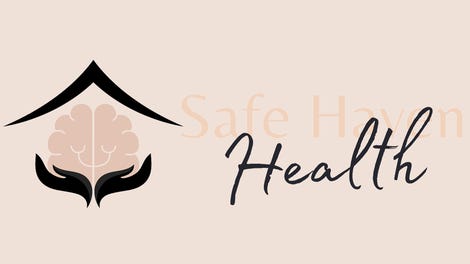 Addiction counseling
Safe Haven Health
If you're disappointed the film didn't see the light of day, you can still hunt down the brisk, 160-page book published by Hamlyn—many copies feature "Soon to be a major motion picture!" in bright, red text in the upper right corner. It features an incredible twist ending where, SPOILER: We learn the pike is actually a submarine, operated by a murderous local, in a Scooby-Doo-inspired turn of events.

Also, an alternative is 1992's similar-but-not-really Psycho Pike:
Before endeavoring on The Pike , Twemlow did manage to get a film made, based on his autobiography—Tuxedo Warrior, starring Bond henchman John Wyman (the defenestrated Eric Kriegler of For Your Eyes Only.) Afterward, he starred in the film GBH—one of the earliest British films to be shot on videotape. He felt this film more accurately captured his life story than Tuxedo Warrior, as his amazing Wikipedia page states:

"The theme song of the film, written by Cliff was actually a ballad depiction of how Cliff was in real life, the lyrics "he walks tall with his head held high, before he backs down he would rather die, he's a mean machine, none tougher than, the man, man, man, man-cunian man!" were EXACTLY how Cliff lived his life. "
By the way—Cliff Twemlow was the fellow who wrote and performed the infamous, "Cause I'm a Man" song from the hillbilly zombie hunt scene in the original Dawn of the Dead!
---
Contact the author at fisharebeautiful@gmail.com.