Kurt Vonnegut finally got his first major biography recently, and so far everybody who's reviewed it has been shocked by one thing: just how bitter Vonnegut was, in his last years. Biographer Charles Shields spent a lot of time with Vonnegut while working on And So It Goes: Kurt Vonnegut: A Life.
And by all accounts a portrait emerges of a man who's still angry at his first wife, still struggling with old traumas, and still feeling as though nobody appreciates his life's work. It's a very different Vonnegut than the sweet, humorous person we glimpse in his work. Update: We received an email from Mark Vonnegut. See below.
As Vonnegut's friend John Casey tells the Daily Prospect:
I think it's a valuable book... Any Vonnegut fan is going to love it, and probably read it with a kind of sinking feeling of how this wonderful writer kept thinking he was a failure. I mean, both early on, when he wasn't selling and was classified as this science fiction hack, and then even later, when he was so much more filled with self-doubt than I knew.
In the same article, Shields describes meeting Vonnegut for the first time:
I find an 84-year-old man who is angry about his parents, and is unhappy about his first marriage that ended years before. He feels he is unappreciated by critics, that he has been ignored by the eggheads. So I met a man who should be enjoying the golden years of fame and success. Instead he comes off as a very aggrieved person who wanted to settle some scores, and wanted it known just how he had been treated.
G/O Media may get a commission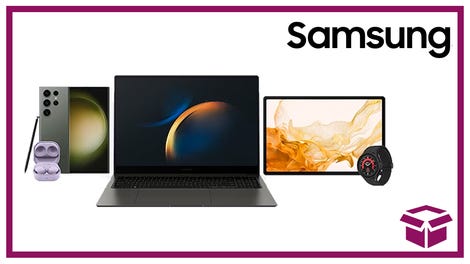 24 hour deals
Discover Samsung - Daily Deal
The book paints a picture of a man who was often distant from his children, cruel to a long-suffering first wife, caught in an unpleasant second marriage and spent much of his later years depressed and angry. "Cruel, nasty and scary are the adjectives commonly used to describe him by the friends, colleagues, and relatives Shields quotes," wrote one reviewer, Wendy Smith, on the Daily Beast website. The New York Times reviewer, Chris Buckley, called Shields's portrayal "sad, often heartbreaking".
We received an email this morning from Mark Vonnegut, who writes:
I'm happy to reassure you that Kurt did not die a bitter man who kept thinking he was a failure.

Charles Shields spent very little time with a much diminished 84 year old who right up to the end showed more flashes of brilliance and warmth than most. There's a ton of evidence, including his art and writing that he fought hard and largely succeeded to overcome PTSD from WWII and a quirky, but not altogether unloving childhood to have mostly loving and supportive relationships with his siblings and children and even his allegedly distant father. Shields had to ignore most of what I and other people who knew Kurt and most of what he read in the letters to come up with these shocking truths about a beloved writer.

It's too good a bit to go away, but Kurt had next to no interest in investments or expensive things and never bought Dow stock.

Why don't people employ a modicum of critical thinking before buying into the truth of a book whose existence is completely and utterly dependent on a picture that Shields would have made up out of whole cloth if he had to. Not a perfect man or father and I'll grant you two failed marriages.

My best regards to someone whose affection and respect for my father shines on.