The 23-foot-long Lego USS Intrepid aircraft carrier should be renamed the USS Insane. It's the largest Lego ship ever built. Ed Diment made it to minifig scale, complete with Wildcat and Corsair airplanes built by Ralph Savelsberg. Watch the video:
I told you. This thing is absolutely insane, larger than Jumpei Mitsui's 22-foot battleship Yamato and Malle Hawking's 350-pound aircraft carrier.
Diment's ship is a 1/40 reproduction of the USS Intrepid, one of the 24 Essex-class US Navy aircraft carriers built during World War II, exactly as she were in 1945. Nowadays, people can walk over the real Intrepid's deck: It's the Sea-Air-Space Museum in New York City. If you were in Swindon, England, you could have actually walked over its Lego twin's deck at the Great Western Lego Show.
G/O Media may get a commission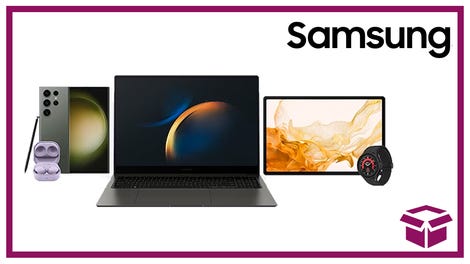 24 hour deals
Discover Samsung - Daily Deal
To give you an idea of scale, look at the aircraft and crew above, created by Lego aircraft genius Ralph Savelsberg. Then look at the image and realize the magnitude of this mahoossive monolith of awesomeness. Its escort at the show was beautiful too: Gary Davis' 8-foot long Balao-class submarine USS Pampanito and Chris Lee's 9.5-foot Fletcher-class destroyer USS Haggard.
Yes, these people are crazy. And that's exactly why we love them. [Ed Diment's USS Intrepid, Gary Davis' USS Pampanito, Chris Lee's USS Haggard, Ralph's airplanes via Brothers Brick]