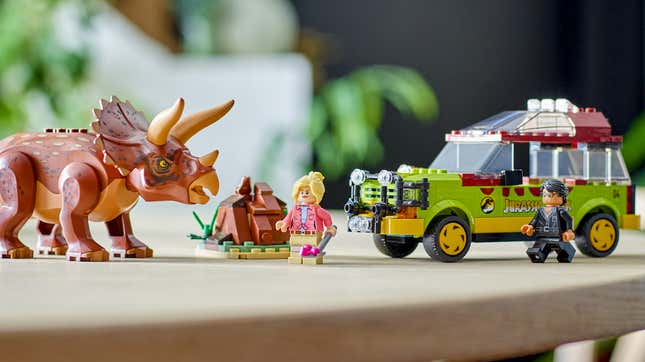 When Jurassic Park hit theaters in 1993, it was six years before Lego introduced licensed sets with a handful of buildable Star Wars ships. So when the film and its dinos were tearing up the box office, there were no Jurassic Park Lego sets on store shelves: a tragedy that Lego is finally making up for.
Although many of the recent Jurassic World films have hit theaters with lots of Lego sets in tow, this isn't the first time Lego has released sets for Spielberg's original blockbuster. The now-retired, 3,120-piece, Jurassic Park: T. rex Rampage included an elaborately articulated brick-built version of the film's second best character (Ian Malcolm is the first, the Rex is the second) and last year, timed alongside Jurassic World: Dominion, we got the 1,212-piece, T. rex Breakout set, recreating the iconic tour vehicle attack scene.
For 2023, we're getting five new sets, and while most are targeted at younger builders, they all come with Lego dinosaurs and minifigures that will be impossible for Lego-starved Jurassic Park fans to resist.