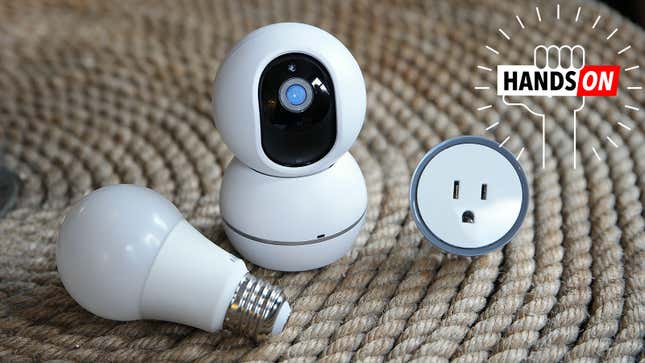 Along with anything related to smart speakers and voice assistant integration, one of the biggest gold rushes in tech is the rapidly expanding smarthome market. And with companies both new and old trying to find a way in, there's a lot of a confusion among consumer about which brands are legit.
Meet Microsoft's New Surface Laptops
So naturally, Lenovo, with its years of manufacturing expertise has decided to wade into the market this fall to help sort out (or maybe add to) the confusion with its first smarthome devices which consist of a smart lightblub, smart switch, and a home security camera.
The main differences between Lenovo's offerings—which have been dubbed the Smart Home Essentials—and more established competitors like Phillips Hue or Samsung is that Lenovo's gadgets should be more affordable with prices starting at $30 for both the bulb and switch, or $100 for the security camera. Additionally, none of these gadget require a dedicated hub, which is nice for people trying to keep their tech clutter to a minimum.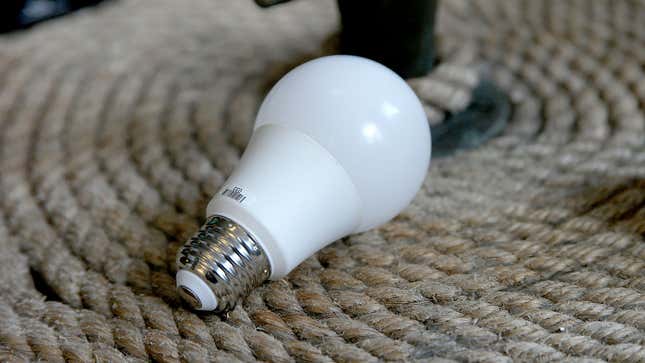 Instead, all three devices rely on standard wifi and come with support for Google Home, Apple Home Kit, and Amazon Alexa integration, so you can control each device simply by issuing commands to the smart speaker you already own. That said, you will need to install Lenovo's free Link app to set things up initially. At least one extra app on your phone is better than another nondescript box sitting in your living room.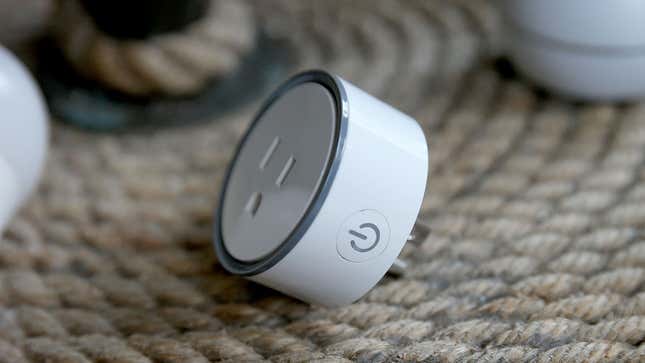 Each device is relatively straightforward, with the bulb including standard features like the ability to adjust its brightness and color temperature (though there's no option for full RGB), while the switch allows for both remote control and time delay-based operation.
Meanwhile, the Lenovo's security camera comes with a full HD 30 frames per second camera, with support for both cloud and local storage (via a hidden microSD card slot), motion detection, night vision mode, remote camera control, and even two-way audio so you can yell at guests (or intruders) when you're not around.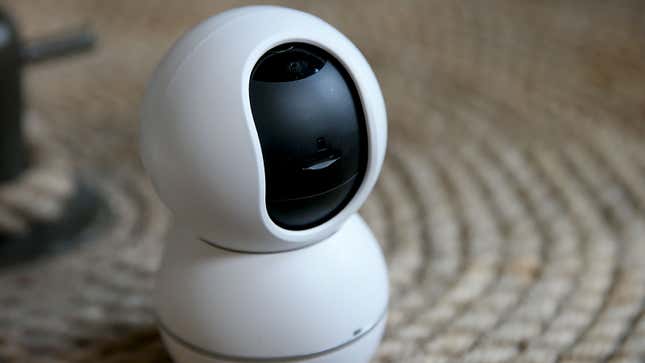 While I haven't had a chance to really test them out yet, I do like the idea of simplifying smarthome devices by cutting out bridges and hubs an leveraging your smart speaker, or even a Smart Display to serve as a command center of sorts. After all, the whole idea behind the smarthome movement is to make your life easier, not give you even more gadgets to manage. But we won't know for sure until Lenovo's Smart Home Essentials become available starting in November.