For the second time in less than one month, a Colorado public library branch has temporarily closed because of methamphetamine contamination, as first reported by The Associated Press.
Englewood Public Library shuttered on January 11, after testing revealed levels of methamphetamine residues "exceeding state thresholds" in the bathrooms and other areas of the library and attached civic center, the City of Englewood wrote in a news release.
Before the library can fully re-open, the city will have to pay for remediation services. Companies focused on such work exist throughout the country, mostly for the purpose of cleaning up former meth labs. And essentially, that's how the library will be treated. In Englewood, the state and county's health requirements mandate that remediation involved removing all contaminated surfaces, walls, HVAC ductwork, and exhaust fans in an extensive renovation process.
And Englewood isn't alone. Boulder's central library branch was closed between December 20, 2022 and January 9 following its own troubling test of its bathroom exhaust vents, which revealed levels of meth contamination "well above state thresholds," according to a City of Boulder press statement. Though most of the Boulder library has reopened, the bathrooms remain closed for ongoing remediation.
The Boulder library opted to conduct testing after staff reported at least two instances of patrons smoking meth in the bathrooms in November and December 2022. Englewood opted to conduct testing following the Boulder results.
G/O Media may get a commission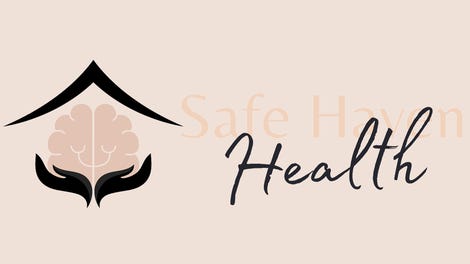 Addiction counseling
Safe Haven Health
Though it may sound alarming that methamphetamine was detected in such public places as libraries, it's unclear what, if any, negative health impacts limited exposure to meth residues or secondhand smoke has, according to the National Institutes of Health.
Methamphetamine is a powerful, addicting stimulant which can be ingested via smoking, snorting, injection, or pill. But, "researchers don't yet know whether people breathing in secondhand methamphetamine smoke can get high or have other health effects," says NIH's National Institute on Drug Abuse. However, what is known is that "people can test positive for methamphetamine after exposure to secondhand smoke," the institute adds.
In two incidents, staff at the Boulder library branch were "evacuated and cleared for potential meth exposure after feeling ill," the city reported. So, seemingly, none of the staff had detectable levels of methamphetamine in their systems following those incidents.
"There is no clear scientific standard for identifying an unhealthy level of secondary meth exposure," wrote City of Boulder officials in a December 30, 2022 public health notice. "Research does show, however, that health risks are more significant after prolonged exposure to high levels of contamination, especially for infants, young children, and people with existing health conditions."
Past studies of children who grow up around meth manufacturing have documented harms and health risks, including secondary exposure to both toxic precursor chemicals and meth itself. Yet almost all existing research of secondhand meth exposure is limited to these home settings, where exposure intensity would be much higher than in a library where a few people have smoked.
"Meth contamination in public space, where exposures are typically infrequent and short in duration, does not present significant health risks in most cases," says one Boulder County notice. "The places where health risks are higher are generally private residences where meth has been manufactured or used over long periods of time," it continues.
Neither the Boulder nor Englewood libraries specified the exact concentrations of meth contamination detected in their statements. However, the state thresholds for follow-up assessment and required remediation are 0.2 micrograms per hundred square centimeters and 0.5 micrograms/100cm2. Further, it's also unclear how old the detected residues are. In an FAQ section on its website, the City of Englewood wrote that, "the tests show contamination, but there is not a way to determine if the contaminated residue found is recent or has been present for a longer period."
Gizmodo reached out to both cities with further questions, and did not immediately receive a response.
Methamphetamine use rose 43% nationwide between 2015 and 2019, according to NIH data. Over the same period, overdose deaths from stimulants other than cocaine tripled. In Boulder County, Colorado, there's been "a dramatic increase in the number of methamphetamine-affected properties," over the past 6 years, according to the municipality—signaling a rise in meth manufacture and use there as well.