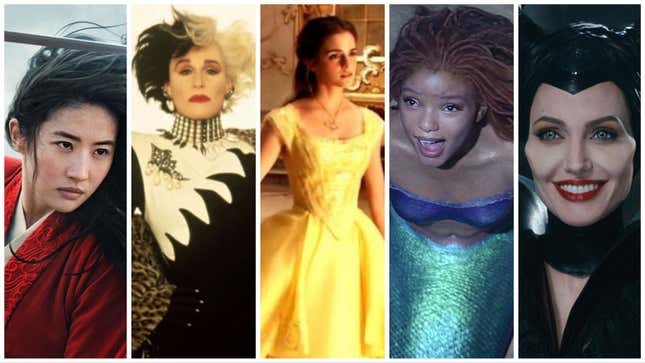 Disney is a company that always looks at its past to find its future. It brings back characters, concepts, stories, and more; time and time again, it attempts to transport you back to the way you felt when you were a little kid. That's always been Disney's thing. But, for the last 15 years or so, it's been going a step further and remaking its classic animated movies in live-action, which had been a very controversial, but very lucrative trend.
Though most point at 2010's Alice In Wonderland as the start of this current wave of remakes, which includes this week's The Little Mermaid and continues in the future with Snow White, Mufasa, and more, the trend started in the mid-'90s. That's when a live-action adaptation of The Jungle Book (yes, another one) and 101 Dalmatians with legendary actress Glenn Close really kicked things off.
We've taken all of those, and many more, and ranked them. What's the worst? What's the best? Where does The Little Mermaid fit in? Find out now.