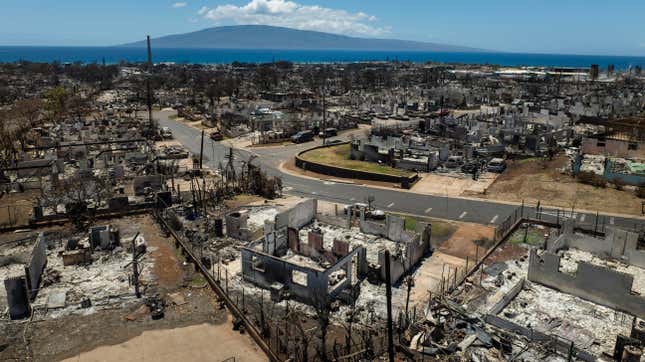 On Tuesday, Hawaiian officials urged family members to provide DNA samples that might help identify relatives missing from the wildfires. There are still more than 1,000 people missing after the United States deadliest wildfire in more than a century swept through Maui.
Meet Microsoft's New Surface Laptops
The FBI's unaccounted list says there are 1,000 to 1,100 unidentified people missing as of Tuesday, up from 850 the day before, but with only 104 DNA samples collected from family members, officials say they have little hope of identifying the remains. "Nearly three-quarters of the remains that have been tested for DNA thus far have generated searchable DNA results," Julie French, who is assisting in identifying the remains, said during a press conference on Tuesday. "We need family members to come forward and donate their samples so that we can compare them to these DNA profiles we've already generated from remains."
The Family Assistance Center is collecting the DNA samples, and Maui Prosecuting Attorney Andrew Martin, who is in charge of the center, said at the conference that people don't need to fear that they'll be entered into a government-run database. He and French said family members also do not need to worry that their immigration status or citizenship will be reviewed, saying the DNA will only be used for the "sole purpose of comparison." Martin continued, "What we want to do—all we want to do—is help people locate and identify their unaccounted-for loved ones."
The wildfires spread throughout areas of Maui two weeks ago, covering thousands of acres of land and effectively destroying the historic town of Lahaina. Authorities said they have searched 100% of the single-story residential properties in the decimated area and confirmed 115 people died in the fires as of Monday. It is still unknown how many people survived the fires but haven't checked in with loved ones, or the number of people who tragically perished in the fires. Maui County officials say they have 341 emergency personnel searching the area with 50 canines assisting the search efforts.
Maui police are facing additional difficulties in confirming the list of the missing people and in some cases, they have only received partial names. Police Chief John Pelletier said at the conference that another concern is there may be duplicated names in their files.
"We want to get a verified list," Pelletier said. "The 1,100 names right now, we know that there's a margin of that that some of them have first names only and there's no contact number back. So there was a 'John's missing,' and when we try to call back who said that, no one is answering," he said. "And so we're trying to scrub this to make it as accurate as we can."
He added, "If you feel you've got a family member that's unaccounted for, give the DNA. Do the report. Let's figure this out. A name with no callback doesn't help anybody."