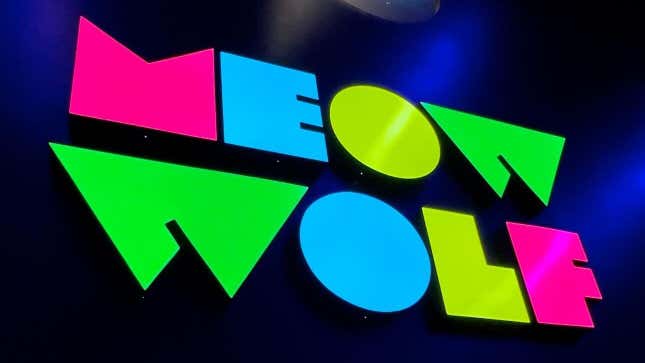 Santa-Fe based immersive experience pioneers and art collective Meow Wolf have a surprising fairy godfather of sorts: Game of Thrones creator and New Mexico resident George R.R. Martin, a key early investor in the project. Meow Wolf now has more outposts—including Las Vegas' Omega Mart—and plans for more.

Rewinding a bit, in 2016 Martin—a patron of the Santa Fe arts scene—helped Meow Wolf co-founder Vince Kadlubek and his team open House of Eternal Return, an old bowling alley transformed into a permanent art installation where visitors can traverse fantastical realms created by local artists. "They explained this vision of a Victorian house, unmoored in time and space with a haunted forest and a magical cave system, and portals to other worlds," Martin shared with NPR. "And of course, it pushed all my buttons. I love that kind of stuff."
I first heard about Meow Wolf through a friend who visited in 2019 when it was more of a word-of-mouth cult phenomenon. Back then, people would talk about it carefully so as not to spoil the experience, saying things like "it looks like a bowling alley on the outside, but is way bigger on the inside," and refusing to elaborate on what it was exactly, because they wanted you to go discover it for yourself.
Even now I don't want to entirely spoil what's inside or what it is—other than it's unlike anything you've ever experienced as an immersive art installation. It's not a parade of social media photo-ops calling itself a museum, for one. It has a core that guides you toward a visual and tactile journey of finding what you want within its sci-fi fantasy visions. It was well worth getting stuck in a snowstorm during a road trip one New Years Eve, when my husband and I spent too many hours inside.
Every location is transformative. In 2021 I visited Denver, Colorado's Convergence Station; while it was totally different than the Santa Fe attraction, it still shared the heart of the journey I experienced there wandering through Blade Runner-esque side streets. A few months ago, io9 was invited to check out Omega Mart in Las Vegas, which also opened in 2021, where visitors can continue traveling through the multiverse crafted by the project's powerful artistic voices.
It's an alternative vision of humanity healing and thriving, not through individualism but as a collective. Kati Murphy, Meow Wolf's communication representative, agreed. "Meow Wolf is filling and connecting voids. Portal hopping has always been part of the Meow Wolf experience, starting with stepping through the refrigerator door in the House of Eternal Return in Santa Fe," she said. "Once inside, the creations of dozens of artists will hopefully guide you towards your own perspective shift as well. The world needs transformative creativity more than ever, and our hope is that we can give a boost of inspiration to others through the works of the artists we build worlds and collaborate with."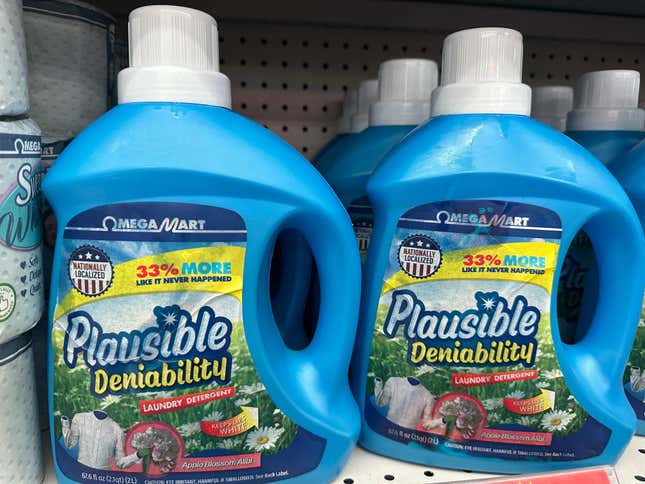 Omega Mart is nestled in AREA 15 in Las Vegas, behind a grocery store-inspired front infused with an air of dystopia. But beneath the glossy veneer there's hidden encouragements and messages that lead you to paths within; they open up when you move through its warped vision of consumerism toward paths leading to higher consciousness. It's kind of subversive and genius to have right next to the neon-bedecked Strip, and serves as a clever counterpoint. Omega Mart representative Michael Duffield shared that some guests have bought tickets and almost not gone beyond the hidden portals.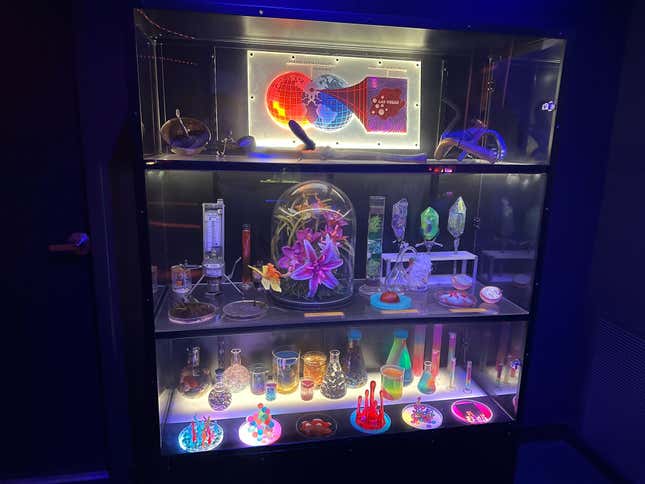 Meow Wolf's current exhibits already push the boundaries of what art installations can be, and the group is now looking even further into the future. "We want to take people beyond our physical experiences—which is why this year, we'll be taking our first steps outside the walls of our exhibitions in cross-reality realms, bringing the creativity of our artists to you, regardless of your physical location in the multiverse," Murphy revealed, adding the portals will be expanding soon on the digital frontier as well as in new locations set to open this year. "We are excited to be opening our next location in Grapevine, Texas this summer. The theme space is under tight wraps until it's open, [but] I can tell you that Grapevine will be a revelation of Meow Wolf's ability to [tell stories] with characters that people will love."
"We've also introduced our collaborating artists, who are sneaking peeks on what is behind those construction barriers—so there might be a few more hints out there," Murphy added. We're looking forward to the opening of Grapevine and excited for more news about Meow Wolf Houston, opening in 2024.
Here are some more looks at Meow Wolf's Omega Mart!