In the past two decades, mixed martial arts like UFC and Strikeforce have stolen the spotlight from boxing. And within these violent sports lies an even more dangerous threat — the unstoppable spread of skin infections, particularly Staphylococcus aureus, amongst fighters and training partners. What conditions and habits lead to the spread of these infections, and how much damage can they do to a fighter's body?
The bare-chested sport of MMA allows for an increase in Staphylococcus aureus transmission thanks to a mix of sweat, close contact, and open wounds. The mats themselves also become a carrier thanks to the "ground and pound" nature of the sport, a danger not seen in traditional boxing or martial arts.
Some level of uncleanliness is likely maintained as an intimidation factor — one might not want to get too close to an opponent who smells like they have not seen the inside of a shower in a month. Sweaty clothes left in a gym bag for days on end also become a fertile breeding ground for dangerous bacteria.
The combination of unclean mats, fighters, close contact, and blood leave fighters at risk for a litany of dangers including MRSA (methicillin-resistant Staphylococcus aureus), as many of the infections do not respond to typical antibiotic treatment.
G/O Media may get a commission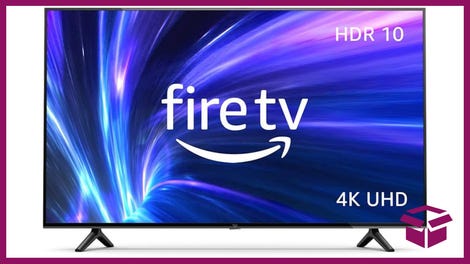 42% Off
Amazon Fire TV 50" 4K Smart TV
Staph wounds often lead to disgusting open entrances in the body — three inch wide holes in the skin that expose tissue and bone to elements (photo here, if you hate yourself). Severe wounds often need surgical debriding while the patient undergoes treatment with intravenous antibiotics. Muhammed "King Mo" Lawal, former Strikeforce champion and current TNA wrestler, contracted an extremely disturbing infection in 2012. Here's how King Mo described the wound:
I had this moment where I was like, man, I can see my hip bone. I was ripped still. I had an eight-pack. But there's my hip bone. I looked at my leg, and it looked like those zombies from The Walking Dead. That's how it looks right now.[…] I just felt like, hey, I'm going to quit taking this medicine, and if I die then I die. I'm tired of this stuff.
Muhammed Lawal underwent five surgeries on the infected region in twelve days. Insurance restrictions will force at least part of the cost of treatment to come out of pocket, bills that will easily surpass the six figure threshold.
Infections have resulted in the last-minute cancellation of many bouts and sidelined several big names in the sport, including Ultimate Fighting Championship titleholders Ken Shamrock, Kevin Randleman, and Forest Griffin.
The unfortunate winner of the "most serious injury from a staph infection" award is Cole Escovedo. A career-destroying staph infection left the World Extreme Cagefighting Featherweight Champion partially paralyzed and retired. After a three-year hiatus from the sport and spinal surgery, Escovedo returned to MMA in 2009, but the infection had taken its toll on his body.
Efforts to "clean up" mixed martial arts are ongoing, including systematic bleaching of mats and the use of antibacterial washes by fighters. Fighters are also asked to pay better attention to their bodies and not explain away an innocuous red bump as an ingrown hair, but consider that the raised area might be something more serious.
Life-threatening infections are not restrained to mixed martial arts — Greco-Roman wrestling is also affected. A college wrestler died a week after obtaining an infection by licking and re-inserting a contact lens that fell onto the mat mid-match.
Staphylococcus aureus is not the only communicable skin ailment endemic among MMA fighters, as ringworm, herpes simplex, and impetigo are also common. Skin infections will likely be a part of mixed martial arts for the foreseeable future unless a sea change in the culture of the sport occurs or stringent regulations are enforced — regulations tantamount to those ablutions observed in your local physician's office.
(Again, if you're overcome with self-loathing, feel free to Google away for more pics of gruesome MRSA infections flaunted by MMA fighters. The images documenting Kevin Randleman's infection are particularly eye-opening.)
Top image: Photofriday/Shutterstock. Additional images courtesy of Aukerits/CC and chrstphre/Flickr. Sources linked within the article.