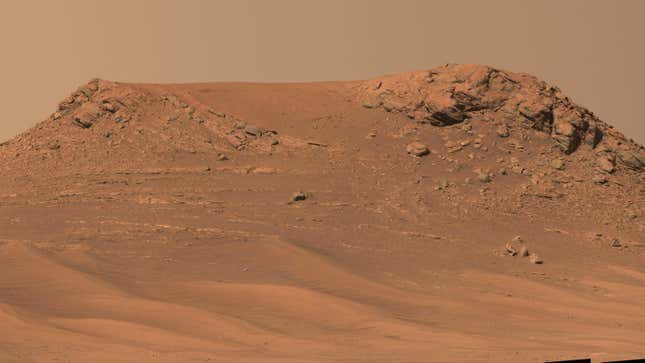 The Perseverance rover mission on Mars is exploring a dried-up river delta that once fed into a large crater lake on the planet. Now, NASA scientists have found evidence of one such river, which was apparently deeper and faster-moving than previously discovered ancient waterways.
What Is Planet Nine and Why Can't We Find It?
Hundreds of images taken by Perseverance's Mastcam-Z instrument were assembled into two mosaic images, which indicate to NASA scientists that at least one river flowing into Jezero Crater was turbid, upheaving Martian sediment as it moved water across the planet's surface.
"The more powerful the flow of water, the more easily it's able to move larger pieces of material," said Libby Ives, a postdoctoral researcher at NASA's Jet Propulsion Laboratory, in a NASA release.
The images Ives has scrutinized for the last six months revealed coarse sediment grains and cobbles—larger bits of coarse rock—which are indicative of "a high-energy river that's truckin' and carrying a lot of debris," Ives said.
There's plenty of evidence for ancient water on the Martian surface, but Perseverance's mission is unique: the rover has collected a cache of rock samples that will be brought to Earth in the early 2030s, assuming NASA and scheduling doesn't slip. (A big assumption, but one we hope comes to pass without a hitch.)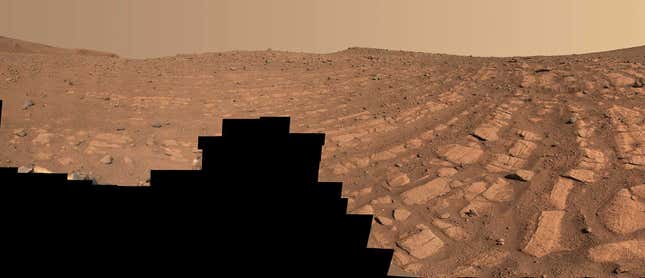 Within those samples, scientists hope, will be scientific information clarifying the geological evolution of Mars, what happened to the planet's water, and—just maybe—whether or not ancient microbial life ever existed on the fourth planet from the Sun.
Lately, Perseverance has been investigating the river delta fanning out on the western end of Jezero Crater. That's where researchers recently spotted rock formations that offer hints at the delta's watery past. Two series of curved features in the area (nicknamed "Skrinkle Haven" and "Pinestead") may have once hosted rivers, either one that wound through the landscape like the Mississippi or braided across the now-windswept rock.
"The wind has acted like a scalpel that has cut the tops off these deposits," said Michael Lamb, a river specialist at Caltech and a collaborator on the Perseverance team, in the JPL release. "We do see deposits like this on Earth, but they're never as well exposed as they are here on Mars. Earth is covered in vegetation that hides these layers."
The layers are quite tall compared to similar-looking features on Earth that host rivers, but at the same time, that's the most obvious way such features would form, Ives said.
More imaging of the surface—and of course, getting the Perseverance rock samples analyzed on Earth—could clarify the sorts of fluvial geomorphology that occurred billions of years ago on Mars.
More: NASA's Mars Sample Return Mission Is Already Facing a Serious Cash Crunch