Days after The Great Purge of all apps considered sexy (unless you happened to be a major publisher), developers have spotted a new category for submitting apps to the App Store: Explicit.
The new category hasn't shown up in the App Store yet, but what it potentially means is obvious: A place for explicit applications to live. We've been waiting for such a place since the App Store opened, actually getting excited when Parental Controls made their way into iPhone 3.0, hoping it would release a pent-up flood of apps like the long-lost South Park app, or Playboy for those so-inclined. An explicit category suggests that it could finally happen.
It'd be a smart move on Apple's part. Phil Schiller can say we removed all of those overtly sexual apps because they were offensive, but we also value the ability of our adult customers to choose the kind of content they consume, so we've made a special walled-off section of the App Store for that more explicit content. I doubt that even with an explicit category we'd see anything more hardcore than R-rated, though. But still, it'd largely remove Apple from the sticky situation of being an arbiter of taste, an inconsistent censor.
G/O Media may get a commission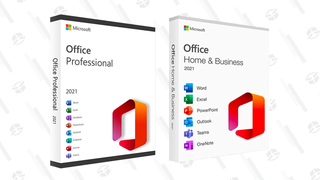 89% off
Microsoft Office Professional 2021 Lifetime License
Or you know, maybe it's none of that. [Cult of Mac]