When FBI agents told local law enforcement to "standby" after the closure and evacuation of the National Solar Observatory in Sunspot, New Mexico, on September 6, Otero County Sheriff Benny House did not hide his confusion. "The FBI is refusing to tell us what's going on," House told Alamogordo Daily News at the time. "We've got people up there (at Sunspot) that requested us to standby while they evacuate it. Nobody would really elaborate on any of the circumstances as to why. The FBI were up there. What their purpose was nobody will say."
The mysterious closure drew national attention as others echoed the sheriff's bewilderment. Citizen sleuths theorized that the agency was hiding military testing or proof of extraterrestrial life. Then on Sunday the agency that runs the observatory—the Association of Universities for Research in Astronomy (AURA)—finally explained that the reason behind the closure was an investigation into criminal activity that happened on the premises. But Sheriff House is still aggravated and concerned.
"Is there a bomb threat? Is there an active shooter? Is it chemical? We need to know so we know what kind of man power to send up there, and with out knowing, it's dangerous for everybody," House told ABC 7 KVIA, "We have a duty to protect and we can't protect them if we don't know what is going on."
Reached by Gizmodo, Frank Fisher, a public affairs officer at FBI's Albuquerque Division, would not comment on House's statements or provide any information about the investigation. He referred Gizmodo to AURA's statement from Sunday.
House did not mince words in his criticism of the federal agency. "I think it's chicken shit the way the FBI handled it. I have a responsibility to protect my citizens," he told the local outlet. "We've asked and asked (the FBI) and they will not tell us anything."
G/O Media may get a commission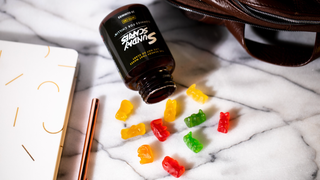 10mg CBD Gummies (22-Count)