Itching for a new Nook tablet? Well, you are getting one either way! The new Samsung Galaxy Tab 4 Nook is here to rescue you from a Nookless existence.
The first Nook tablet since the (pretty great) Glowlight, and the first Nook tab since Barnes and Noble officially gave up on the project, the new Samsung branded Nook is really a Galaxy Tab 4 7.0 at heart: it's got a 7-inch 1280 x 800 LCD screen, a 1.2 GHz quad-core Snapdragon processor, and it runs Android 4.4 (Kit Kat) with a slathering of Samsung's TouchWiz skin on top.
And of course, it's tricked out with a layer of Nook software as well. That means a Nook app where you can buy stuff through the Nook store, and to get you started the Galaxy Tab Nook comes with a whole bunch of free stuff including an episode of HBO's Veep, an ebook copy of Freakonomics, and four 14-day trials of an assortment of magazines. All that plus five Nook Bux (unfortunately not actually called Nook Bux) to get you started. Granted, this is all to try to suck you into the Nook store, but it's good free stuff nonetheless.
The Galaxy Tab Nook is available now at Barnes and Noble stores, Barnes and Noble's website, and Nook's website. The starting price is technically $200, but with a "$20 instant rebate." And at that price point, it's a pretty decent offer. Amazon's Kindle Fire HDX and Google's most recent Nexus 7 both clock in at $230 (though the more comparably spec'd Fire HD is a cool $140) and with Amazon throwing its weight around in a Hachette war, it's as good a time as ever to back one of Amazon's competitors. Maybe, just maybe, Nook's second, hardware-agnostic life, will go a little better than its first.
G/O Media may get a commission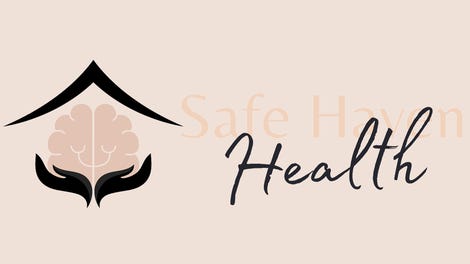 Addiction counseling
Safe Haven Health
Update: We just went hands-on and while the price is nice, the performance is pretty meh. The Nook customization primarily comes in the form of a specialized launcher (which adds a little "resume reading" button to the dock) and three Nook apps: Store, Search, and Library.
The library app contains your stash of materials (duh), including the customized recommendation system Barnes and Noble introduced with the Nook Glowlight, and the store is just, well, a store for media. Meanwhile the search app is perplexingly just a search bar where you can search your library and the store simultaneously, even though both apps have their own searches. It's super weird.
Hardware-wise, the Galaxy Tab 4 Nook is identical to the Galaxy Tab 4 7.0. It looks sharp with its thin metallic trim around the edges, and is remarkably thin and light. It's definitely a 7-inch tablet that can easily disappear into a large back pocket or the inside of a coat. The back is mercifully free of the pleather that's spreading across the higher end of the Galaxy line, and is instead just standard matte plastic.
And then there's the performance. In our brief time with the Galaxy Tab 4 Nook, it stuttered repeatedly while loading up the store and the library, and only faired a little better (not by too much) inside Gmail and Chrome. It's not a very smooth experience. Swiping through books however, is fine, and text is plenty readable on the LCD screen, but the hitchiness of the Nook apps (which may have been in part due to loading assets on a crowded Barnes and Noble Wi-Fi) and the performance on the whole is a bummer.