Kim Jong-un showed off North Korea's modern international airport this week, which includes a rich cornucopia of duty-free goods, "espresso-based drinks," and other luxuries. But the story behind the airport's design is unmistakably tyrannical.
The old airport was a symbol of 1950s and 60s-era Communism. It was done up in an imposing neoclassical style, and it became a symbol of North Korea, even as it aged:
The new airport is modern, glass-walled, and designed with all the trappings you'd expect of an airport in a developed country. Though those red-lit signs look familiar, don't they? We don't know if they were reclaimed from the old airport, or just made to look exactly like them.
G/O Media may get a commission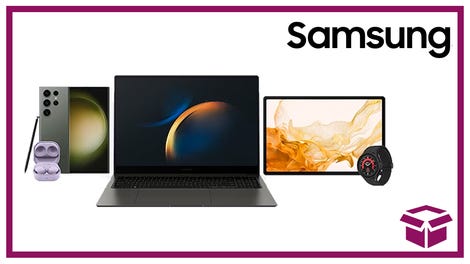 24 hour deals
Discover Samsung - Daily Deal
The interiors are just as modern. Here was the old duty free shop and waiting area:
And this week, Kim Jong-un showed off rows of new seats next to a curtain wall of glass that looks out over the tarmac, edged by shops and amenities:

And yes, as the LA Times points out, there seem to be chocolate fountains involved. A slideshow of Kim Jong-un's tour published by the nation's Korean Central News Agency show the still chocolate-less fountains primed for use:
Purges and Speed Campaigns
So, who designed this marvel? It's unclear whether a foreign firm was involved, though that wouldn't be unprecedented — in 2013, Kim Jong-un did reportedly commission a Hong Kong architect to design a different $200 million airport in Kangwon Province.
That said, it was probably designed by Ma Won Chun, whose official title until recently was "director of the Designing Department of the National Defense Commission." He was architect and was the official often in charge of major government construction projects in North Korea.
But Chun wasn't on hand to enjoy the opening this week. He was reportedly "purged" last year after Kim Jong-un was unhappy with the design. As NKNews.org reported last year, the designers "failed to bear in mind the party's idea of architectural beauty":
Defects were manifested in the last phase of the construction of the Terminal 2 because the designers failed to bear in mind the party's idea of architectural beauty that it is the life and soul and core in architecture to preserve the Juche character and national identity.
In May, the BBC reported that Chun had been executed as part of a purge of 15 top officials from Kim Jong-un's regime in a "gruesome public execution by anti-aircraft fire."
The slideshow released by North Korea's news agency might be laughable, but the circumstances under which the new airport opens are horrifying. Chun was also the architect of several other North Korean "speed projects," where major construction projects are "designed to achieve the best possible qualitative and quantitative results in the shortest possible period of time," as New Focus International, a site run by North Korean defector Jang Jin-sung, explains. Speed campaigns have been used to build everything from ski resorts to hydropower plants.
Photo of the speed campaign from 2014; AP Photo/Wong Maye-E.
Towards a North Korean Architecture
The new airport is a perfect example of how Kim Jong-un uses architecture as a propaganda tool, in this case with an incredible human toll.
Last month, we got a look at what "architectural beauty" means to the North Korean dictator, when the DPRK News Channel on YouTube uploaded a video from the North Korea Architectural Festival, featuring "at least 400 architectural designs for prize contest and scientific papers, over 30 construction designing programs, multimedia and building materials presented by architectural designers."
The designs—accompanied by truly terrible translations from YouTube, beware—show a vision of a super modern city that runs on clean energy and is completely resource-independent from the outside world. There are residential towers packed with solar PV panels, complete with wind turbines.
There's an elaborate model of what looks like a school, also complete with a wind energy field and plenty of PVs.
In the end, it feels like Kim Jong-un's idea of architectural beauty is based largely on the architecture of its allies, China and Russia. That's been the case since the 1970s, when Pyongyang was rebuilt with an incredible mashup of Soviet futurism and socialist realism, some of which are collected in this photo essay. But because of the technical and cultural isolation of North Korea, those influences often arrive years later–which means that North Korea's official architectural style is, in a way, retro-futurism.

So, yeah—the new airport certainly looks modern if you squint. But the circumstances under which it was built have the signature of time-worn tactics of brutal authoritarian regimes everywhere.
---
Contact the author at kelsey@Gizmodo.com.