Not all people are born equal. In fact, new research suggests that if a child is born from an obese mother, it is likely to have significantly lower cognitive function compared to a child from a mother of a healthy weight.
An observational study, which looked at 3,412 participants, found a strong link between pre-pregnancy obesity and math and reading test scores of children. In fact, the researchers saw a three-point drop in reading scores and a two-point reduction in math scores—around a 3 percent difference—in tests taken between the ages of five and seven. Pamela Salsberry, one of the researchers from Ohio State University, explains to Medical Express:
"[T]hese findings suggest that children born to women who are obese before pregnancy might need extra support. It's not only for their child's sake. It's also important for the health of the mother. But it is important to understand that maternal obesity during pregnancy could have implications for their children as well."
Importantly, the results—which are published in Maternal and Child Health Journal—controlled for other variables, such as socioeconomics status, parental levels of education and home environment. That means that it's possible to say with some certainty that the effect is tied to the weight of the mother.
While it's unclear exactly why maternal obesity would impair cognitive function, the researchers speculate that brain development in the womb must be sensitive to a mother's physiological characteristics—just as fetal development of the heart, liver and pancreas are. [Maternal and Child Health Journal via Medical Express]
G/O Media may get a commission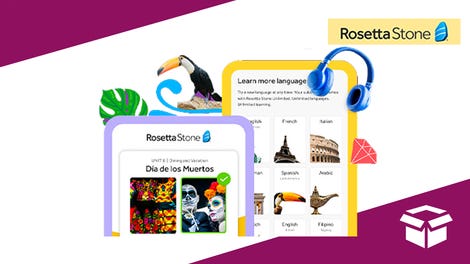 Extra 20% off
Rosetta Stone Lifetime Subscription - All Languages
Image by Jiri Hera/Shutterstock